Shearer rules out England
Alan Shearer does not think he has the experience to succeed England boss Fabio Capello, but would like the job in the future.
Last Updated: 04/10/11 12:01pm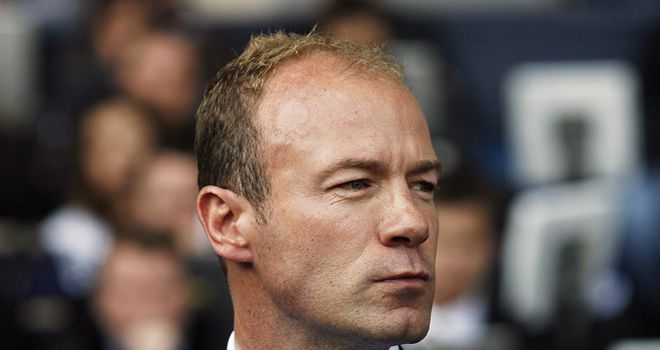 Alan Shearer does not think he has the necessary experience to succeed Fabio Capello as England boss, but he hopes to take the job in the future.
The former Three Lions captain has made little secret of his desire to return to management after a short and unsuccessful attempt to save his beloved Newcastle from relegation in 2009.
Shearer, along with Harry Redknapp and Roy Hodgson, has since been linked with the England job, which is set to become vacant when Capello leaves after Euro 2012.
But Shearer, who was close to becoming Cardiff boss in the summer and has yet to start his Uefa Pro coaching licence, does not think he is ready for the role.
Man-management
He said in The Sun: "There are far more experienced candidates than me.
"When you see what guys like Harry Redknapp and Roy Hodgson have done and the experience they have, to put me in the bracket with those guys is not right."
Shearer added: "I would love to do it one day, but now would be tough.
"I think if you were to ask an experienced Englishman like the guys that I've mentioned I'm sure they would snap your hands off.
"Harry would be great because of his man-management. That's hugely important at football clubs but more so with England because you're only getting players for a week, or five weeks at a tournament."