PFA offers increased support
The PFA is to widen the circulation of its booklet on handling depression to 50,000 ex-professionals in the wake of Gary Speed's death.
Last Updated: 30/11/11 4:04pm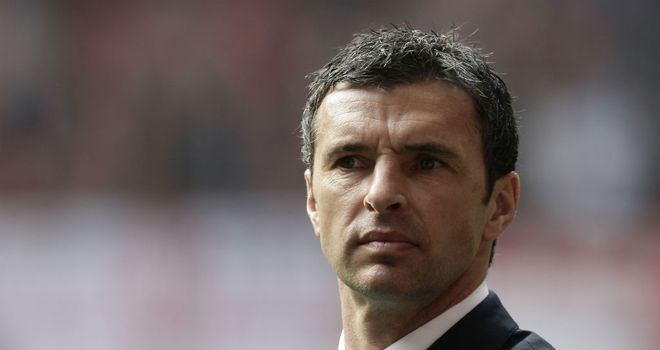 Professional Footballers' Association chief executive Gordon Taylor has confirmed a booklet on handling depression will be circulated to 50,000 ex-professionals in the wake of the death of Gary Speed.
The PFA had sent out the 36-page booklet at the start of the season to their 4,000 members, partly in response to the deaths of Rushden goalkeeper Dale Roberts and Germany international custodian Robert Enke.
There has been no confirmation that Speed was suffering depression, but Taylor said the organisation has now decided to extend the circulation of the leaflet, which includes case studies on suffering depression by Andy Cole, Neil Lennon and Paul Gascoigne.
Taylor said: "There has been a tremendous outpouring of emotion this week, an indication that Gary was regarded as one of our finest.
"This booklet went out at the beginning of the season after the deaths of Robert Enke and Dale Roberts, and after what has happened with Gary we have decided to widen its circulation and let people know there is a support system out there for them to turn to.
Newcastle tribute
"Mental problems have to be treated with understanding. Players can have panic attacks, fail to come terms with leaving football, finishing as a player, or the pressures of being a manager.
"We want to do all we can to try to avoid another tragedy like this."
Meanwhile, Newcastle have confirmed their official programme for the match against Chelsea on Saturday will carry a picture of Speed on the front cover, and contain a four-page tribute to their former midfielder.
Before kick-off, a singer will lead the 52,000-capacity crowd in a rendition of the Welsh hymn, Bread of Heaven.
A club statement added: "Whilst the hymn is sung, supporters in the East Stand will be asked to hold up black and white cards which will depict the number 11, the shirt number Gary wore whilst at United. All supporters will be provided with hymn sheets on their seats in order to join in the singing.
"Upon completion of the hymn, a minute's applause will be observed in memory of Gary."