Pardew hopes Chelsea lose
Alan Pardew admits it would be a 'kick in the teeth' if Newcastle missed out on the Champions League due to Chelsea winning the tournament.
Last Updated: 27/04/12 8:18am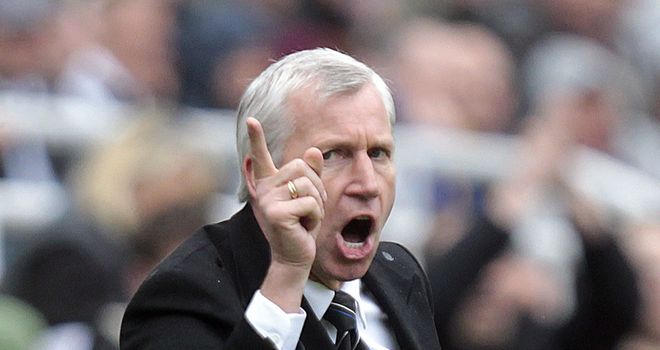 Alan Pardew admits it would be a 'kick in the teeth' if Newcastle United missed out on the UEFA Champions League due to Chelsea winning this season's tournament.
Newcastle currently occupy fourth spot in the Premier League table and sit three points behind third-placed Arsenal with a game in hand.
If the Magpies do hang on to fourth, ahead of Tottenham Hotspur and Chelsea, a place in next season's Champions League will only be guaranteed if the Blues fail to beat Bayern Munich in the final in May.
Pardew feels it would be 'harsh' on his side to be denied a spot in Europe's elite club competition after Newcastle exceeded all expectations this term.
Harsh
"We don't want Chelsea to win the Champions League because we want that spot along with Tottenham and Arsenal," said Pardew.
"It would be harsh if we finished fourth and then missed out. That would be a kick in the teeth."
Newcastle have already clinched European football for next season and Pardew is hoping his team's tough run-in will help to claim fourth spot.
He added "We are already in the Europa League, that is done.
"We are there, so that is a major achievement for all of us. We now have this opportunity for the Champions League. But we have some tough games and sometimes that may be a better way to do it.
"We have to beat some of the best teams - Wigan next, Chelsea, Man City and Everton.
"We had our best result of the season when we beat Man U 3-0 at home. Sir Alex will be looking at our game against City, thinking it's a tough one for them."