Steve Harper feels Alan Pardew's new contract will bring stability to Newcastle
Newcastle keeper Steve Harper is pleased with the stability boss Alan Pardew's new contract will bring the club.
Last Updated: 01/10/12 11:15am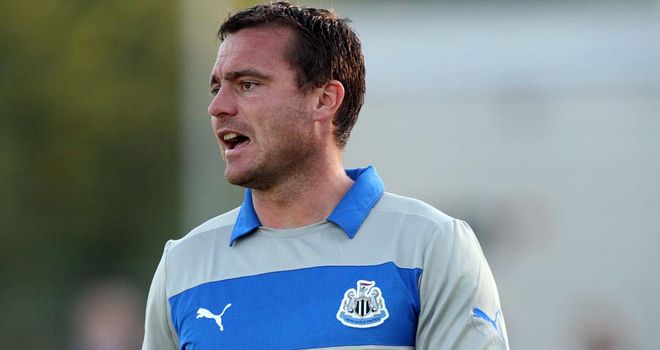 United's owner Mike Ashley gave Pardew the shock eight-year deal last week, which has gone some way to pleasing Newcastle's long-serving keeper.
Harper has often said that Newcastle is a rollercoaster and this would hopefully give them a long period of stability.
He commented: "He's (Pardew) done a fantastic job. Last season, had anybody said we'd finish fifth, I would have snapped their hands off.
"It shows the vision. The club have got a road map to where they want to be and that's what they've decided to do."
Harper believes Pardew's back was against the wall following the dismissal of former boss Chris Hughton, but he has now won over the 'powerful Geordie nation' with the results on the pitch.
He added: "They've really taken to him and hopefully, he'll be the man to bring us silverware."