Steven Taylor: No Sunderland players could get into Newcastle first-team
Newcastle defender Steven Taylor claims none of Sunderland's players would get into the Magpies' team.
Last Updated: 21/10/12 12:47pm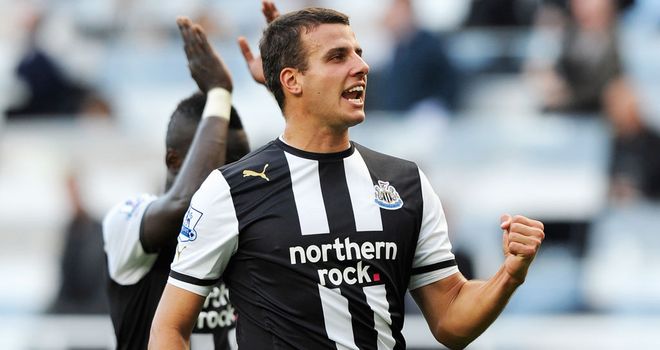 The two sides square off at the Stadium of Light at lunch-time on Sunday, live on Sky Sports, and proud Geordie Taylor is adamant his team are the stronger of the two on paper.
Asked how many Sunderland players would get into the Newcastle side, a smiling Taylor replied: "Not even one player. That is the quality we possess.
"We say it all the time. Last year, even the gaffer said it, he has our team above Sunderland.
"The attacking options we have can hurt any side. And then we have Shola Ameobi - the Sunderland Slayer. His record against them is phenomenal (seven goals in 12 games).
"However, it is all very well saying that, but we have to go out and deliver. That is down to the players.
"It is all right saying, 'Yes, the team sheet looks great' but you have to go and perform."
Asked whether he would ever consider playing for Sunderland, Taylor added: "I would rather collect stamps than stick on that shirt!
"I have not got any friends who are Sunderland fans. As for the players, I am friendly with one or two of them from the U21s, but that was before they signed for Sunderland!"