Sunderland manager Martin O'Neill wants Sunderland to follow Newcastle's lead
Martin O'Neill feels that Newcastle offer a blueprint to his Sunderland side
By Daniel Storey - follow me on Twitter @danielstorey85
Last Updated: 21/10/12 12:46pm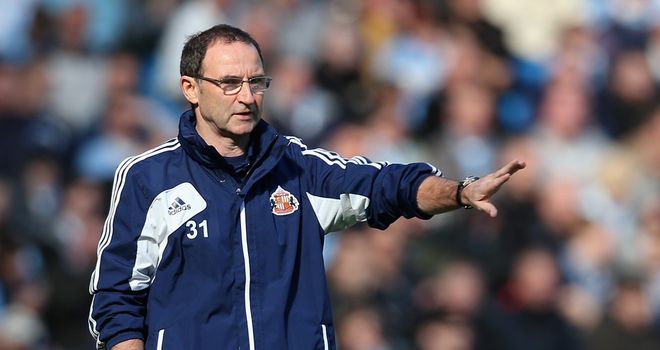 O'Neill's side face Newcastle at the Stadium of light on Sunday with only a single victory in their last fourteen Premier League games.
And the Northern Irish manager feels Newcastle offer the perfect template for Sunderland to replicate.
"We should take our lead from them; it was an exceptional season," O'Neill stated.
"This time last year I wasn't working but I was looking at it from afar; and when the results were coming in on a Saturday and Newcastle were going strong, I probably felt like a lot of people that they will do well to keep it going.
"But they kept it going. They had a few hiccups along the way but managed to fight back again in big games when they weren't playing well.
"That is a sign of a half-decent side. So they deserve all the accolades they have got. Alan Pardew won Manager of the Year and he deserved that, so it was a terrific effort."
Sunderland have not beaten Newcastle since October 2008, and have taken just a single point from their rivals in each of the last two seasons.