Hatem Ben Arfa wants victory at Sunderland
Hatem Ben Arfa is banking on victory at Sunderland to kick-start Newcastle's season.
Last Updated: 21/10/12 12:47pm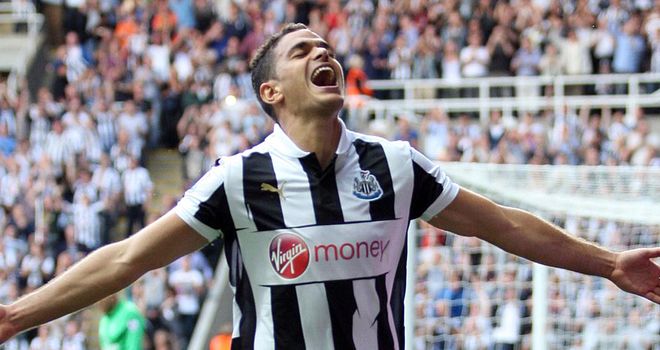 Alan Pardew's men have won only two out of seven in the League thus far but a repeat of last season's 1-0 victory on Wearside will be just the tonic they need, according to Ben Arfa.
He said: "We are confident because we know we have very good players in our squad. That's why we are confident.
"In the Premier League, we have to win to get more confidence. In the last few games, we didn't take a lot of points.
"We have to get our confidence back. We have to win consecutive games to have high confidence.
"All the fans want to play this game, but they can't, and we going to give all our energy for this game.
"I have never played in Sunderland before, so I will see what happens there, but I think it's going to be very hard.
"It's the biggest game for Newcastle this season. For the last week, every time I go into town, people have talked just about this game. I'm sure every player wants to win this game for the fans."