Newcastle boss Alan Pardew will address Cheick Tiote's poor disciplinary record
Newcastle boss Alan Pardew has promised to address Cheick Tiote's poor disciplinary record after his latest dismissal.
Last Updated: 25/10/12 7:01pm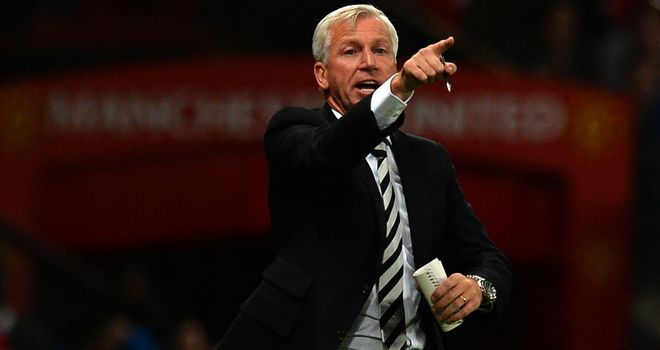 Tiote was sent off after 25 minutes against bitter rivals Sunderland at the Stadium of Light on Sunday for a high tackle on Steven Fletcher.
The Magpies midfielder has now collected 29 bookings and two red cards since arriving at the club in August 2010.
Although Tiote will be available to play against Club Brugge in tonight's Europa League clash, he will miss the next three domestic games through suspension.
Pardew said: "I do have some worries about his discipline. I will be talking to him before the Brugge game.
"We talk to him before every game. We talk to him at every half-time. It's not a laughing matter because he's one of our big players and I can't have him not playing.
"It could be costly and he needs to understand that."
Change
The boss added: "I am not going to make any comment about why he got sent off on Sunday, but I do think that part of the game has changed.
"I can remember Norman Hunter absolutely smashing Jimmy Greaves all over the place - it was part and parcel of the game. Now that wasn't right, but where we are at the moment, almost every mistimed tackle is a booking.
"There is going to be this type of challenge. Referees need to understand that it's a genuine attempt to get the ball and nothing more. That's why we devised the award of a free-kick. It's not necessarily a yellow card.
"The sanitisation of the game is a little bit worrying for me because I like the physical side of things. I think we all do as supporters."