Alan Pardew admits Newcastle must overcome Anfield fear-factor
Alan Pardew admits Newcastle have to overcome the Anfield fear-factor if they are to win on Sunday.
Last Updated: 04/11/12 3:26pm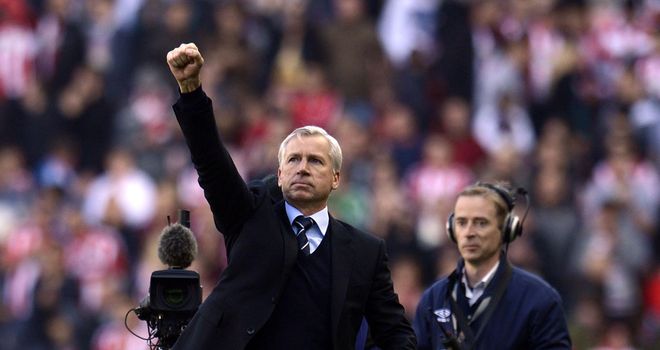 It was goals from Andy Cole and Rob Lee that earned Newcastle a 2-0 victory in 1994, and they have been winless in sixteen visits to the ground since.
"It's a fixture that you can get wrapped up in a little bit," Pardew said.
"It's such an emotional start, the way they build that game up, and you can get lost in that period.
"Sometimes teams are beat before they get there so hopefully we will get over that this time.
"Anfield is one of those places where that does happen. The build up is fantastic and if you're a football fan you have to go there to witness it.
"St James' Park can also create an atmosphere where you can freeze. You just have to hope it doesn't happen to your team.
"This particular side has only been there once. We're taking back more or less the side that played there last year so that will stand them in good stead.
"We've had some fantastic games (against Liverpool). Ironically last year at Anfield it was a poor game, especially on our part, so we need to improve on that this time round."