The Premier League chairman meet on Thursday to discuss financial controls
The 20 Premier League chairmen are meeting on Thursday with financial controls at the top of the agenda.
By Graeme Bailey - Tweet me: @graemebailey
Last Updated: 15/11/12 3:56pm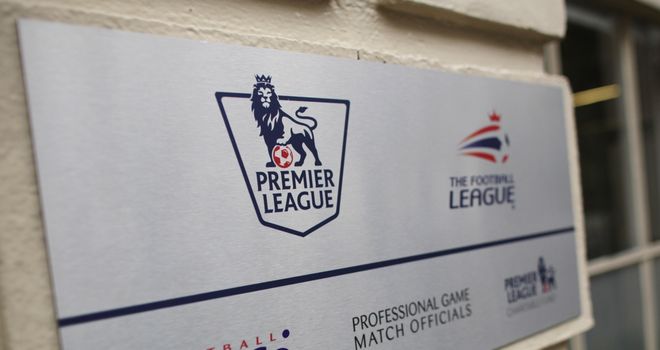 The league's shareholders are getting together for one of their regular meetings and club finances are set to dominate proceedings.
UEFA's Financial Fair Play rules are on the horizon with European football's governing body wanting clubs to balance their books starting 2013-2014, and a number of Premier League teams want to introduce similar guidelines.
There are three proposals on the table at the meeting which the clubs will be asked to vote on. Any motion needs 14 of the 20 chairmen to agree to be passed.
The proposals are Financial Fair Play, Wage Restraint and Contract Guarantees.
Financial Fair Play would be similar to UEFA's own idea and would look to bring in controls to force clubs to break even, a proposal which Wigan chairman Dave Whelan is backing strongly.
"I really think every club in the Premier League has this desire to break even at least," Wigan chairman Dave Whelan told Sky Sports News.
Wage Restraint would be looked at instead of an outright salary cap, which many believe would not be legally viable, but would instead restrict the percentage of how much a club can add to their wage bill each year.
Contract Guarantees is a proposition that a club's owner, should they leave, would still be responsible to cover the wages of any highly-paid players signed during their tenure.