Alan Pardew is confident Papiss Cisse will return to form for Newcastle
Newcastle United manager Alan Pardew is hoping Papiss Cisse does not end up like Chelsea striker Fernando Torres.
Last Updated: 28/11/12 12:27pm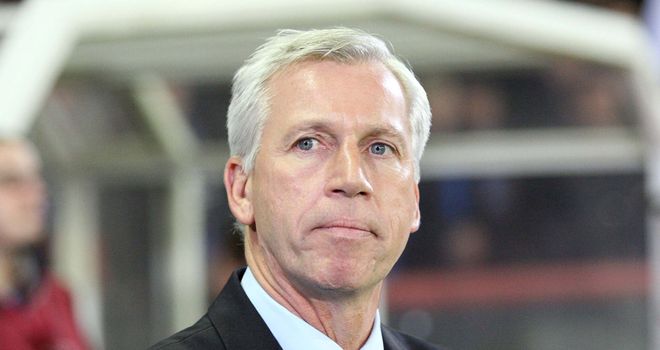 The Senegal international scored 13 times in his first 14 appearances for Newcastle last season but has since recorded only three more in all competitions this campaign.
Pardew said: "It's only been a small period if you compare it to Torres, but you would have to say it's something we are going to keep an eye on because we don't want it to end up like poor old Torres.
"I am talking to him and trying to calm him, tell him that he's still the same player and we are still very confident in him."
Pardew and Cisse travel to Stoke City on Wednesday hoping to avoid a fourth successive defeat, but injuries are causing an unwelcome headache for the boss.
"It does affect your mood, you can't help that and there's a determination on our training ground to put it right," he said.
"We are going to one of the most difficult places there is to do that, but nevertheless, that's what we are going to try to do."