Jonas Gutierrez doesn't think Newcastle will be involved in a Premier League relegation battle
Newcastle winger Jonas Gutierrez has backed the club to end their dismal run of form.
Last Updated: 02/12/12 2:04pm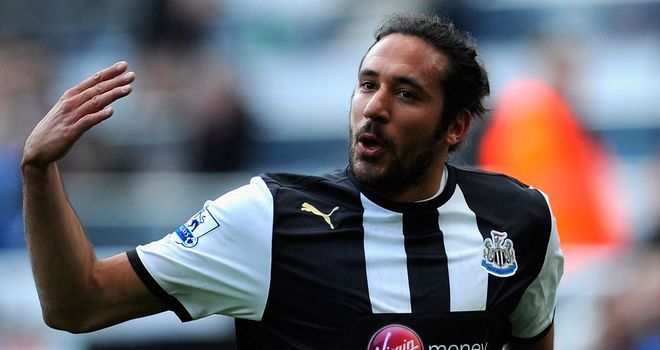 The Magpies have endured four straight defeats and taken just one point from their last 15, which has intensified the pressure on manager Alan Pardew ahead of their clash against Wigan at St James' Park on Monday night.
The last time the North East giants started this badly, they were relegated from the top flight.
But Argentinian midfielder Gutierrez, who was part of that squad which went down, is positive lightning will not strike twice.
The 29-year-old told the Daily Star Sunday: "No. I believe in the squad and the team. We're going to end this run quickly.
"The players are together. The year we got relegated we had a big squad with big players but a lot of injuries as well.
"This time we don't have as big a squad but we have young players who have a big opportunity and maybe we have better team spirit than 2008."