Shola Ameobi says that the current Newcastle United side are more committed to the cause
Shola Ameobi believes Newcastle United are too good to go down for the second time in four years.
By Hayley Paterson
Last Updated: 19/01/13 2:25pm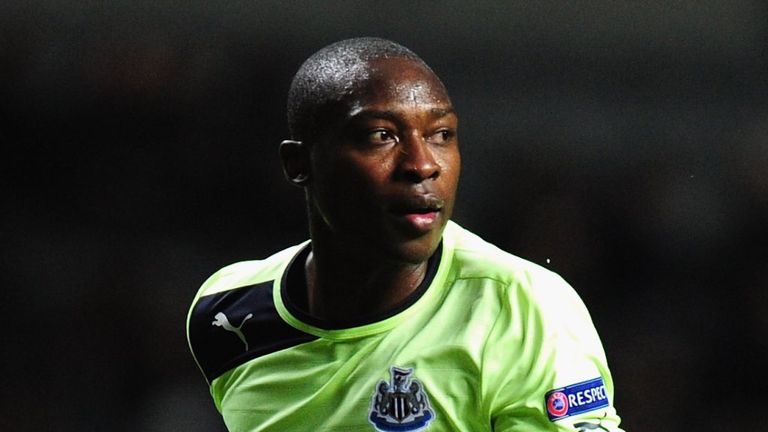 The Magpies crashed out of the top-flight back in 2009 during a time that saw four managers take charge at St James' Park.
Defeat against fellow strugglers Reading on Saturday could pile further pressure on the shoulders of boss Alan Pardew and see United slip into the drop zone, with the Royals just two points adrift.
However, having seen a host of changes at the club since first making his Newcastle debut 12 years ago, Ameobi firmly believes that the current crop of players have the drive to steer United away from danger - a feat not managed back in 2009.
"Back then there was a lot of discord," said the 31-year-old.
"I remember thinking there were players who didn't really want to be here and that doesn't bode well for any team.
"Certainly those that are here now have better characters and better temperaments and hopefully that can help us."
Care
Skipper Fabricio Coloccini is the only one likely to leave the North East, with his reasons purely personal rather than professional, and Ameobi says the current squad cares for the club far more than some he can recall.
"It is important that the people who are here now want to play for the club," the striker said.
"And I know that when they pull on that black and white shirt they have that feeling that we're all in this together - and that wasn't the case before.
"When we lose games I can see that everyone in this squad is hurting. It's in their faces. Sometimes we're in the changing room for half an hour after the game discussing it because we care.
"It means so much to the players - and four years ago it wasn't like that.
"Many of them knew they'd be leaving at the end of the season and I think that is the difference.
"Don't get me wrong, it wasn't as if they did not want to win and it's important to state that, but afterwards they'd be smiling again within a few minutes.
"This season you can see that every single player is prepared to knuckle down."