Newcastle skipper Fabricio Coloccini unsure of future beyond summer
Newcastle United skipper Fabricio Coloccini has revealed that the idea of a return to San Lorenzo 'still exists'.
By Andres Garavaglia
Last Updated: 06/02/13 10:47am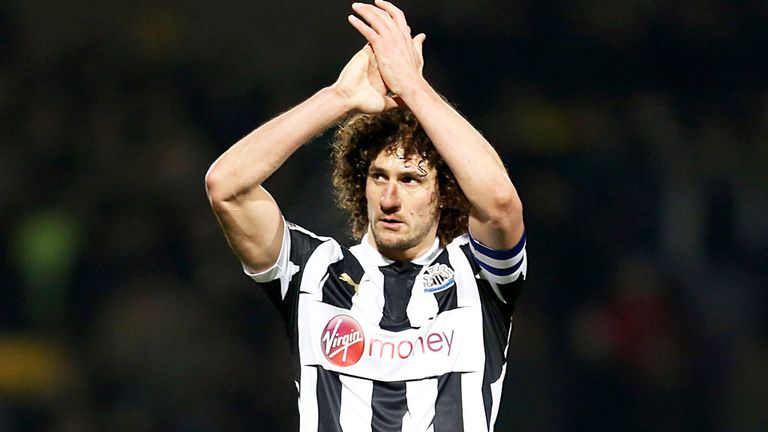 The defender appeared to be on the verge on heading back to Argentina in the January transfer window after speaking with club officials about a return home.
However, Coloccini manager Alan Pardew confirmed that the defender would be staying on at St James' Park for the rest of the season.
And now the former Deportivo La Coruna star says he is fully committed to helping the Magpies fly up the Premier League table.
He told Fox Sports: "I want to be totally focused on playing for Newcastle now. We will see about the future because the idea of returning to Argentina still exists and I need it."
The 31-year-old also explained that he did not want to quit his Newcastle contract in order to move to Argentina.
"There have been many versions (about wanting to leave Newcastle). When it was known that I had a word with Newcastle officials about returning home to Argentina because of some personal problems, the only thing San Lorenzo did was to open their doors for me," he said.
"They said that if I managed to get out, then they wanted me to play for them. It was my dream too because I am a San Lorenzo supporter, but it wasn't that I wanted to get out of Newcastle because I wanted to go to Argentina.
"I could have not extended my contract, but I had already searched for a house to live in Newcastle with my family. I had everything prepared, then there were some problems and I decided to talk with the club officials about possibly letting me go. I told them that I needed to be in Argentina, and then the story built."