Newcastle boss Alan Pardew is hoping to pile more misery on Wigan
Alan Pardew admits he has no idea what to expect from Wigan when he takes Newcastle to the DW Stadium on Sunday.
Last Updated: 17/03/13 3:24pm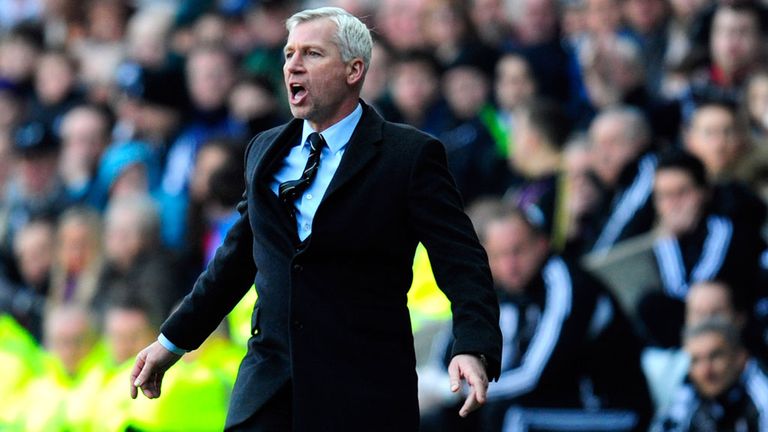 The Magpies boss will be hoping to put some more distance between his side and the relegation places after four wins from their last six outings pulled them clear of the danger zone.
Sunday's opponents remain in the bottom three and Pardew believes their inconsistency has cost them dearly this season.
And he highlighted last Saturday's FA Cup win over Everton as a prime example, as the Latics ran out 3-0 winners at Goodison just seven days after being routed 4-0 at home by Liverpool in the league.
Pardew said: "Roberto Martinez has a side that he perhaps even himself scratches his head at at times.
"They were unbelievable last week. It was perhaps one of the stand-out results of the year, and I don't think anyone in the game expected them to win quite as emphatically as they did.
"And yet on other occasions, they have not been at their best. You can get a team like that, a kind of inconsistent team, but I am sure now he is looking for consistency just to get them over the line.
"It's a tough match anyway. They gave us the run-around there last year when we were in good form, and it was a big blow to our Champions League chances last year.
"It's a game that we need to take a slight bit of revenge over."