Shola Ameobi admits Newcastle have not reached their potential this season
Shola Ameobi admits Newcastle have not reached their potential this season.
Last Updated: 30/03/13 2:18pm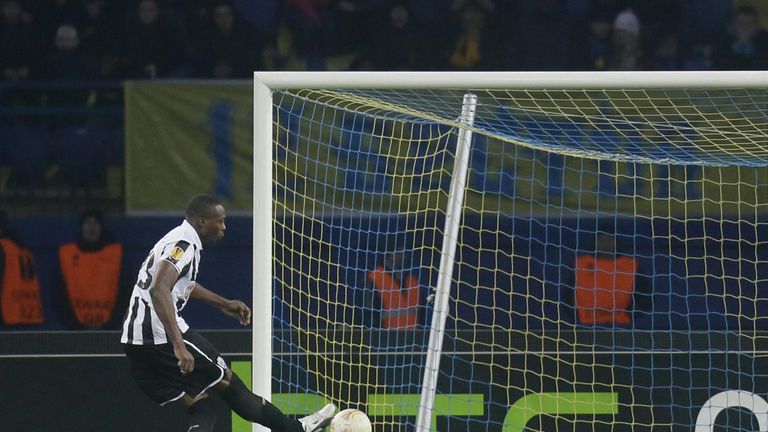 With eight games remaining, the Magpies head to Manchester City on Saturday just six points clear of the drop zone, a stark difference to last year's charge that left them fighting for Champions League qualification.
Striker Ameobi has expressed his frustration but insists there is more to come from Newcastle.
Ameobi said: "We are here because we haven't performed as well as we should have, that's the frustrating thing, knowing that we haven't quite reached our potential this season.
"As the season has worn on, we have improved, but there's no frustration at looking over your shoulder, the frustration is not being where we know we can be and should be.
"It's still early doors and as well as the guys who have come in and the team that the manager has put together have done, it's only going to get better as they get used to the Premier League and get used to each other as team-mates and settle into the team and the city.
"It's early days yet still, but I know the manager is building a team that he thinks will be successful in the Premier League and challenging for European spots.
"Hopefully that's the direction we are heading in now."
Alan Pardew's men have not fared well on their most recent visits to the Etihad Stadium, but Ameobi remains confident.
"We have found it tough there, obviously, with the injection of money and the players they have been able to buy," he said.
"They are a top, top side. We have found them hard to beat. We have been beaten soundly there in recent seasons. It would be nice to change that trend."