Newcastle boss Alan Pardew relieved after Papiss Cisse's later winner against Fulham
Newcastle manager Alan Pardew made no attempt to hide his relief at his side's dramatic win over Fulham on Sunday.
By Tim Oscroft
Last Updated: 07/04/13 6:38pm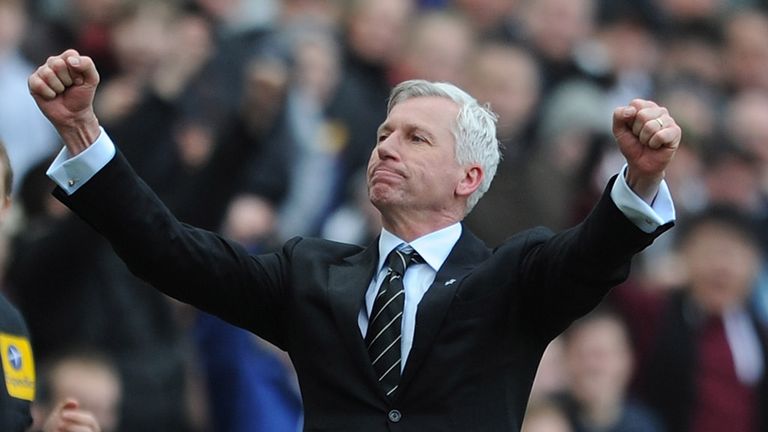 Papiss Cisse's winner in stoppage time handed Newcastle a vital victory to lift them up the table to five points above the relegation zone.
"It's been a tough week for us," Pardew declared. "We played really well against Benfica but came back with a result we would rather not have had.
"Then, playing against real quality opposition today, we have had to pull on everything to try to get a win.
"In the second half we played with a lot more composure, which was missing in the first half, probably because we were tired or nervous. But we deserved the goal, even though it came very, very late."
Cisse was booked for celebrating his goal with the home fans, while Pardew was also mobbed by supporters near to his dug-out.
He added: "I'm overjoyed for the players, they have worked really, really hard today. The emotions at the end from Papiss and myself were because of the relief from all that."
Despite the win, which moved Newcastle into 13th place in the Premier League table, Pardew accepts that Newcastle's battle to stay in the top flight has some way to go.
"We're far from safe yet, the whole of the bottom half is looking over their shoulder the wrong way, so we still have work to do."