Newcastle boss Alan Pardew claims the FA must clarify their disciplinary code
Newcastle boss Alan Pardew insists the FA must bring further clarity over disciplinary procedures.
Last Updated: 25/04/13 4:52pm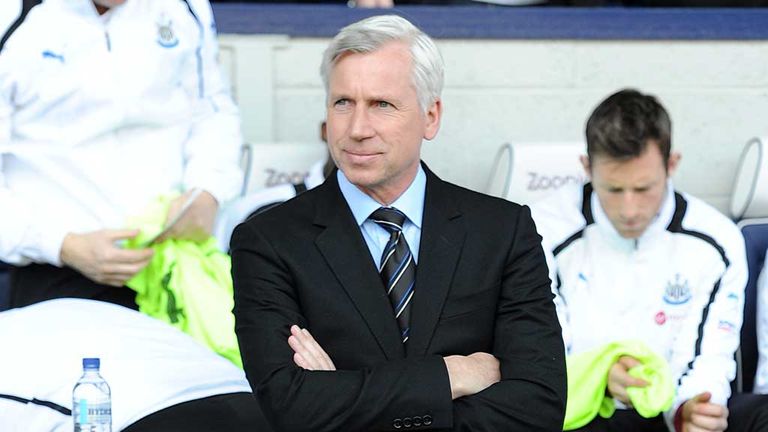 Pardew made his comments following the FA's decision to suspend Luis Suarez for 10 matches.
Suarez was banned for biting Chelsea defender Branislav Ivanovic and the Liverpool striker will start his suspension against Newcastle on Saturday evening.
The FA has been criticised for the length of the punishment, in light of the decision to give shorter bans for racial abuse.
Pardew said: "There probably needs to be some sort of discussion or procedure put in place for us managers to know exactly where we stand with these disciplinary decisions and bring some clarity to it.
"They have still to answer, the FA, why that was and probably that would be interesting for all Premier League managers to know exactly why it's 10 games.
"It's difficult. It's an incident that everybody was shocked by and probably even Suarez shocked himself by doing it.
"But you have got young kids playing in the park and obviously we don't want to see that kind of action.
"Having said that, we feel that some of the fines we have taken at this football club are fair, but you do want to get a general feel of exactly why these decisions are made."