Tony Fernandes hoping Chris Samba will stay at Queens Park Rangers
Tony Fernandes is hoping to keep Chris Samba at QPR despite suffering relegation out of the Premier League.
Last Updated: 02/05/13 10:53pm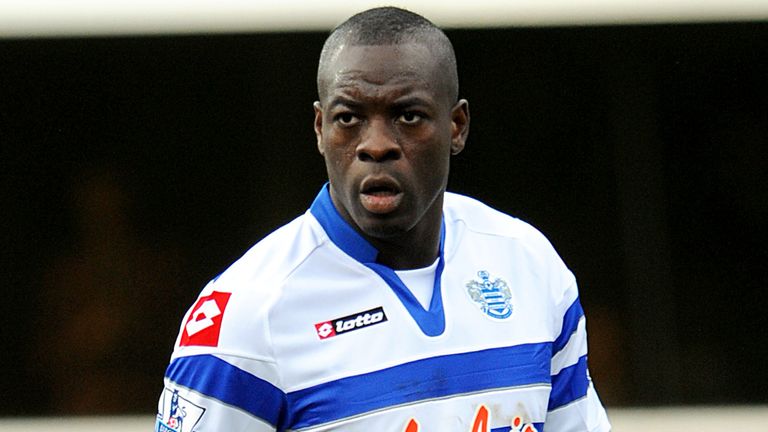 The burly centre-half was one of a number of high-profile additions drafted in to Loftus Road during the 2012/13 campaign, with a big-money switch completed in January.
He was unable to steer QPR to top flight safety and is expected to be among those to generate plenty of interest when the transfer window re-opens.
QPR would be expected to cash-in on his services in an effort to clear his sizeable salary off their wage bill, but Fernandes insists he is under no pressure to sell.
On the chances of Samba sticking around in the Championship, the QPR chairman told London Call-In: "I think it's very real.
"I haven't had a chance to speak to Chris since (relegation) and I think Harry is sitting down with him tomorrow.
"We want players who want to play for us. I think the days of bringing in players because of their reputation, their name and they're just coming to QPR for the salary are gone.
"We want to have players who want to play for us, who are excited by walking down that tunnel and going to play for us.
"We're under no pressure now to just keep players so if Chris wants to stay with us, if he believes in what the club can do, then I'd love him to be one of the pivotal points of the Championship side.
"But if he doesn't feel that this is right for him then I don't want to force him to stay and I'd rather get someone who gets excited going out there.
"But Chris would be a tower in the Championship and it would be fantastic to build a team around him."
Realistic
Fernandes claims he would also like to keep French forward Loic Remy at Loftus Road, but concedes that he may wish to remain in the Premier League at a different club.
He added: "I think you've got to be real, it's a World Cup year. There are lots of players who can play in their national team, I think in some case Loic - it's a drug isn't it? When you're playing against the big sides and you want to do that. Loic is probably at the peak of his career and he wants to do that.
"I'd love him to stay. Both Chris and Loic are two players I signed, I went out and got them against the odds and I'd love them both to stay but we're going to have to see."
Fernandes has also refused to rule out the possibility of Peter Odemwingie completing a move to QPR in the summer, after seeing the West Bromwich Albion striker caught up in a transfer fiasco on deadline day in January.
"Never say never," he said.
"It depends what West Brom want to do as well - it depends what Peter wants to do but I think Harry (Redknapp) likes the player."