Alan Pardew confident he will still be Newcastle manager next season
Alan Pardew is 'pretty confident' he will stay as Newcastle manager after ending the season with a defeat by Arsenal.
Last Updated: 20/05/13 3:17pm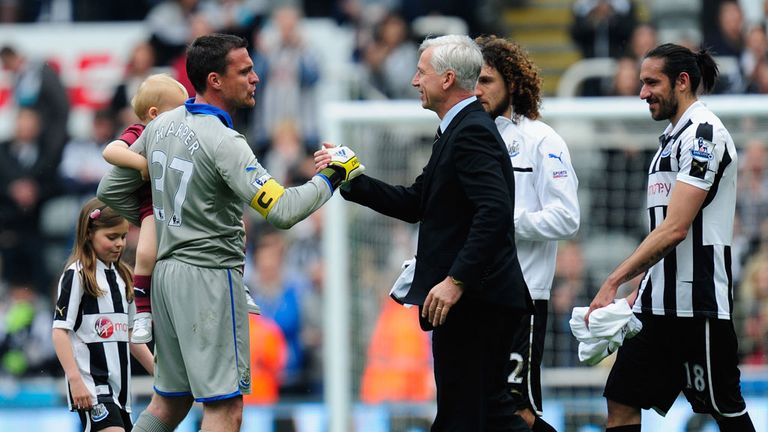 Newcastle finished fifth 12 months ago, but have endured a disappointing campaign this time around after being involved in the relegation scrap.
Though the Magpies went into the final day with their survival secured, Pardew's side were unable to end on a winning note after Laurent Koscielny's goal secured UEFA Champions League qualification for Arsenal.
There has been plenty of speculation about Pardew's future but, after signing an eight-year contract earlier in the season, he expects to remain at the helm.
Asked about his own future after a 16th-placed finish, Pardew said: "I'm pretty confident I'll be the manager here.
"I love being the manager and I will be speaking to [owner] Mike [Ashley] and [managing director] Derek [Llambias] this week to make sure we get a response and the right reaction."
Newcastle had to battle the demands of Europa League football this season, in addition to the domestic calendar, and Pardew felt it took its toll.
He added: "It was the depth, really, and quality we need to improve on. But next year, we haven't got that pressure and we can go week to week in this Premier League.
"But we are not going to be foolish enough to think that we don't have a couple of issues to sort out in the team - not major issues, but certainly one or two players to add to offer us a different look."