Newcastle United manager Alan Pardew gets backing from former bosses
Newcastle boss Alan Pardew has received support from two of the club's former managers after a turbulent few days.
Last Updated: 20/06/13 10:15am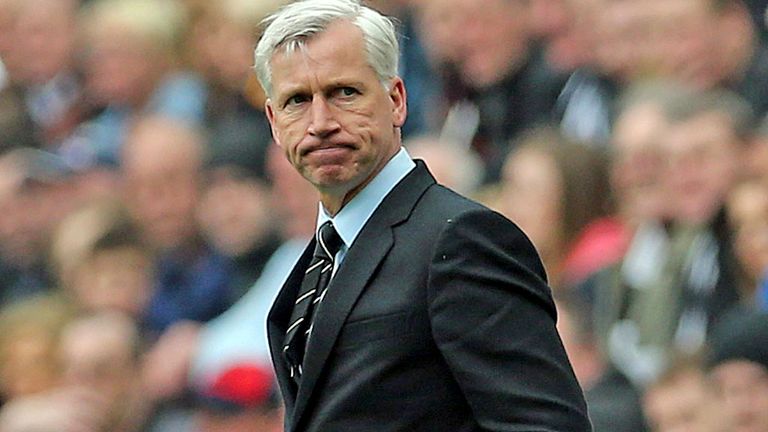 Earlier in the week Joe Kinnear was appointed as the club's director of football and on Wednesday managing director Derek Llambias decided to quit the club.
The changes have called some to question whether or not Pardew will still be in charge of first-team affairs come the start of the Premier League season.
And former manager Graeme Souness believes that the appointment of Kinnear is a vote of no confidence in Pardew.
Speaking to the Daily Express, Souness said: "It puts Alan Pardew in a very difficult situation. As a manager you don't want to be reading or hearing that someone else is coming in to make all the big footballing decisions.
"You're talking here about someone who had all the power to decide who comes and goes and it has been taken away from him. If it had been in his original job description you could accept it, but that's not the case in this instance. It can't be changed midway through his contract."
And this is a view also shared by former Newcastle legend Alan Shearer.
Speaking to The Sun, Shearer said: "It's no way to treat a man who 12 months ago was enjoying the fact he had been voted Manager of the Year for guiding Newcastle to fifth place in the Premier League.
"His silence on the appointment of Kinnear himself over recent days said it all. But what could he say? He is in such an intolerable position."
Former midfielder Joey Barton has had his say too and took to Twitter to voice his concerns.
Barton said: "What is going on up at Newcastle? Great club being treated like a circus sideshow. Just when you think it couldn't get any worse.
"As much as I personally didn't warm to Llambias, I don't think it's the smartest move to see him resign at a key time for the club.
"Kinnear was actually a sound fella when I was there. Very decent bloke. Just don't understand the reasoning of bringing him back?"
The Newcastle United players are expected to return to training during the first week of July.