Premier League: Sir John Hall stunned by events at Newcastle United this week
Former Newcastle chairman Sir John Hall admits he is shocked at the turmoil the club has gone through in the last week.
Last Updated: 20/06/13 3:30pm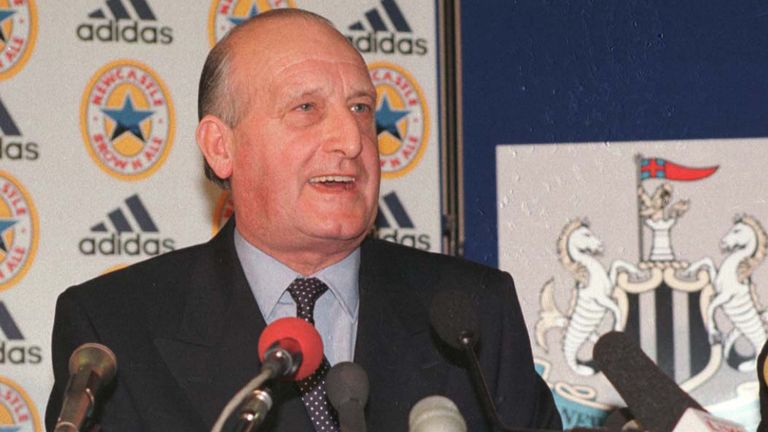 Joe Kinnear's appointment as director of football at St James' Park has proved to be a controversial one and managing director Derek Llambias resigned from his post on Wednesday.
Sir John helped drag the club back to prominence in the 1990s and he admitted the events he has been keeping a close eye on has not been pleasant to watch.
"I'm shocked at the news that Kinnear has been appointed and Derek Llambias is going. It certainly makes you wonder what's going on behind the scenes at Newcastle United Football Club," he said.
"There's a man in charge there who knows what's going on, but for many of the fans, they will be feeling anger and shock.
"I think everyone just hopes that it will be resolved quickly because the start of the season is upon us.
"Unless you know what's going on behind the scenes, it's difficult to know exactly what has happened.
"These things happen in football - they certainly happened in my day - but we have got to hope that they are able to quickly resolve it for the start of the season."