Premier League: Joe Kinnear attempts to build bridges with Newcastle fans
Joe Kinnear says he has a huge affection for the fans of Newcastle United, saying 'they have a similar attitude to me'.
Last Updated: 25/06/13 8:48am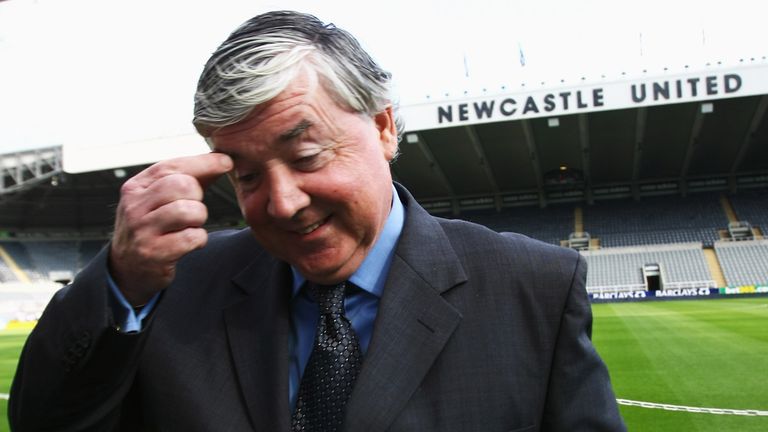 The 66-year-old is attempting to build bridges following a difficult start to his new role at St James' Park, where he was recently appointed the club's new director of football.
Last week, he criticised the club's fans saying he was 'more intelligent than them', before hitting back at Toon legend Alan Shearer after he questioned Kinnear's appointment.
Kinnear, who was manager at Newcastle for six months during the 2008/09 season, is now trying recover some lost ground with the fans.
He told The Chronicle: "They are like me up there, they appreciate hard work.
"I am from a council estate and I have been taught the values of hard work.
"A lot of the fans up there have that attitude. They want to see their team do as well as possible.
"When things are not going right, they stamp their feet - and so they should.
"It is part of the culture up there and you have to take the criticism when you do not do well.
"When I was there as manager, I was doing a great job. The team was away from the relegation area but the media were on my back.
"At the end of the day I love the fans up there. I fell in love with them.
"None of the media liked what I said to them. But I tell you, I did not say one bad word about the fans.
"You have to remember you are representing the fans up here. That is what I have to do - work hard to get the club going forward again."
Newcastle won five of the 26 games played under Kinnear.