Newcastle striker Papiss Cisse withdraws from tour over shirt sponsor
Papiss Cisse has pulled out of Newcastle United's Portugal tour after refusing to endorse the club's sponsor.
Last Updated: 17/07/13 5:23pm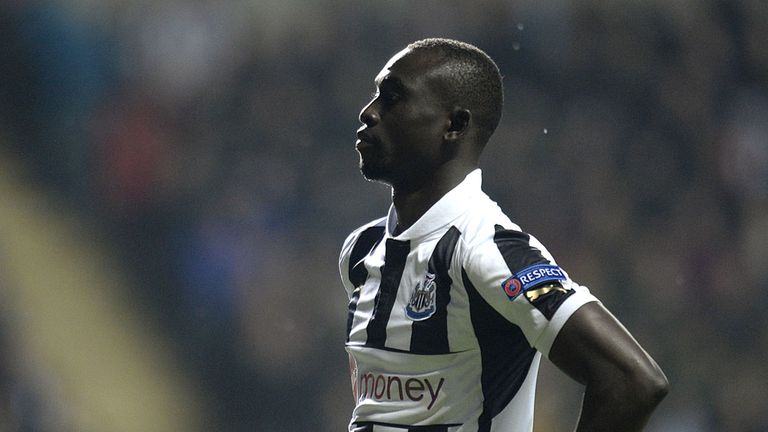 The money-lending company, Wonga, have their name on the shirt, with the striker, a Muslim, only willing to wear an unbranded shirt or one sporting a charity logo.
Cisse's team-mates Cheick Tiote and Moussa Sissoko are also Muslim, but have told the club they are not concerned with the sponsor and are included in the squad for their pre-season tour.
Representatives of the Senegal forward have been locked in discussions with officials of the club, along with the Professional Footballers' Association (PFA), but were unable to reach a compromise.
Sky Sports correspondent David Craig said: "Newcastle United, their owner and everybody will be extremely disappointed not to have found a solution to this matter.
"But Newcastle are a club with players from different nationalities, all of whom have different faiths, and they have always been a club that's prided themselves on trying to adhere to understanding those faiths and helping those players with that.
"It's a difficult one for Newcastle but Cisse won't be travelling and he will remain at home."
Cisse will remain in England and continue his training on his own to ensure his fitness levels are maintained ahead of the new Premier League campaign that gets going in just over four weeks.
Last October, Wonga was announced as the new shirt sponsor, taking over from Virgin Money for the 2013-14 season.