Marseille's Andre-Pierre Gignac rubbishes speculation over Newcastle move
Marseille striker Andre-Pierre Gignac is adamant he will not be leaving the club despite speculation over his future.
Last Updated: 05/08/13 10:28am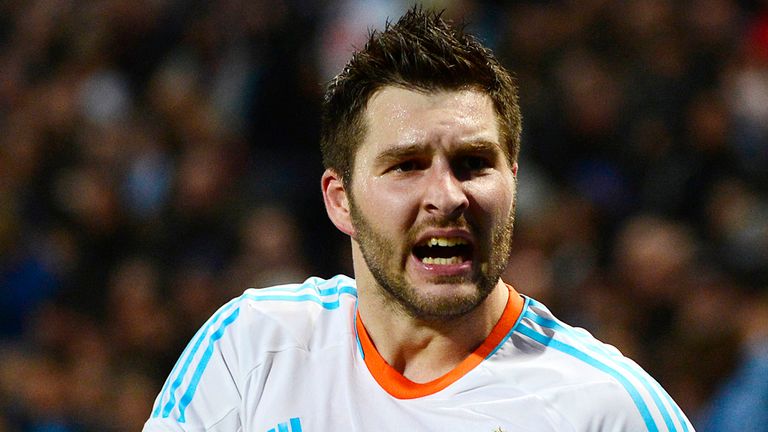 The France international is one of a host of strikers to have been linked with Barclays Premier League outfit Newcastle this summer after scoring 18 goals for OM last season, 13 of them in Ligue 1.
The 27-year-old, a boyhood Marseille fan, achieved his dream move to the club in 2010 and told L'Equipe: "You think I would say, having turned the tide, that I'm going? You don't know me well.
"I have never wanted to leave. (The links with) Newcastle and the rest, it is all bull****.
"My mind is always on OM and I let Jean-Christophe (Cano, his agent), Vincent (Labrune, OM president) and Jose (Anigo, sporting director) know that."
Gignac also took the opportunity to defend himself against mockery over his weight, making light of Paris Saint-Germain fans' chant of "A Big Mac for Gignac".
"It makes me laugh," he said. "As for McDonald's, it's good but I like the chicken nuggets, not the Big Mac. But I prefer sushi.
"If I eat 150 grams of pasta, my body puts on 150 grams, not 149. That's how I am.
"Four or five years ago, when we arrived at the airport after a match, I would grab a kebab or a McDonald's. I learnt to pay attention and moderate what I eat."