Tim Krul confident ahead of new season after successful return from injury
Tim Krul says he is ready for the new season after returning from injury in Newcastle's friendly at Rangers.
Last Updated: 08/08/13 12:37pm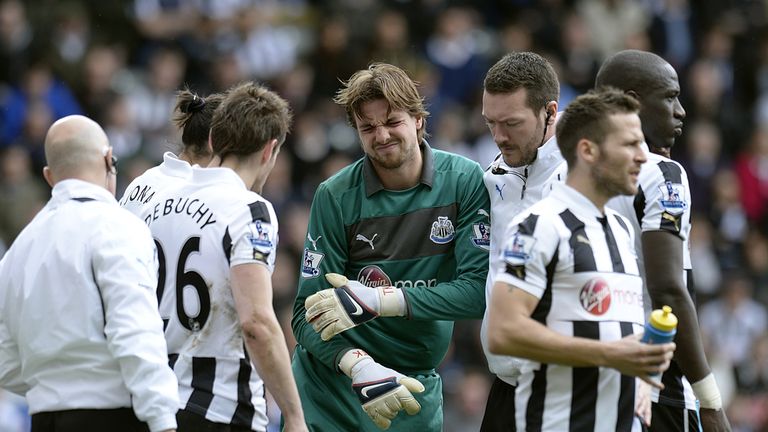 The goalkeeper dislocated a shoulder during April's derby defeat to Sunderland and had not appeared in a match since until Tuesday's 1-1 draw at Ibrox.
Krul emerged from the game with renewed confidence he will be ready to take on Manchester City on August 19.
"The mental side of the injury is now out of my mind," he told the Shields Gazette. "I've had a great couple of weeks training with all of the lads.
"It has been all about getting the confidence of making a few good saves again. You can train when you've been injured, but the best test is always to get back out there, and train again.
"I've just been focusing on the game and making saves. I've been training hard to get back in time.
"The important thing is getting through the pre-season, and getting through the training. I'm just glad to get through that first game.
"The Premier League games will be a totally different story, but it was a great atmosphere at Ibrox. It was just so nice to be back on the pitch, and playing football once again.
"It's a different feeling to training. It's nice to get 45 minutes under my belt."