Alan Pardew wants Newcastle to bring back 'fear factor' and increase goal threat
Alan Pardew has admitted that Newcastle need to increase their goal threat and make teams scared of playing them again.
Last Updated: 14/08/13 8:55am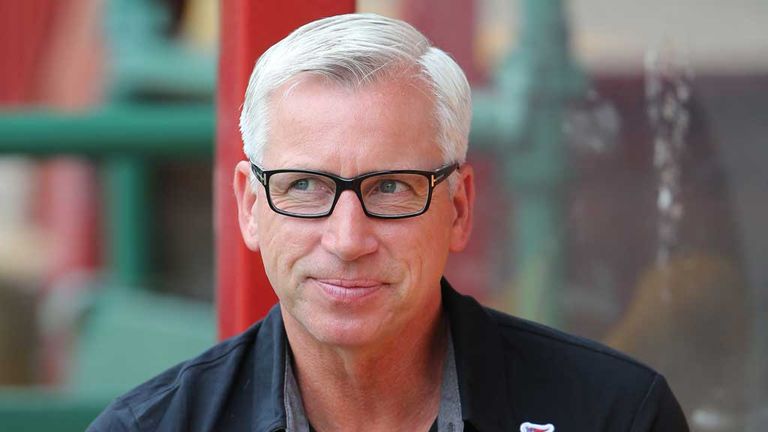 The Magpies only just avoided relegation last season and Pardew believes one of the main reasons behind their struggle was a lack of cutting edge.
He has promised a more attacking approach this term as he feels it is important to give opponents something to worry about.
"I think last year the bottom line was we were not threatening the goal enough," Pardew said, quoted in the Daily Mirror.
"If you're not threatening the goal enough, teams get a little bit more confidence, they score against you and start to believe that if they score, they will win.
"Therefore, not only are you suffering from a lack of confidence, you are suffering from an over-confident opposition, whereas the year before everyone was fearful of playing us because the results, home and away, were excellent."
Pardew added: "We need to get the fear factor back and to do that you need to threaten the goal.
"There is no doubt in my mind we need to get a team out there that threatens the goal more. Forget 4-4-2 or 4-5-1, and the debate over our tactics, that's what we have to do. We have to create more chances, score more goals.
"Of course, I knew there was criticism. I knew there was a debate over the formation or system 4-4-2 or 4-3-3. It gets talked about until the cows come home."
History
Pardew has also set his sights on a long run in the FA Cup after crashing out to Brighton & Hove Albion in the third round last season to continue his poor record in the competition since taking charge at St James' Park.
"I've been very disappointed in our record in cups - especially the cup I love the most, the FA Cup," said Pardew, who got to the final as a player with Crystal Palace and again as West Ham United manager.
"It's been great to me and although I have had two disappointments in the final, both times I have come very, very close to winning it. The experience of the quarter-finals, semi-finals, they're exceptional times.
"That's the one competition this year, other than the Premier League, that we really will focus on. A good cup run can energise a football club.
"I think that for these fans, it's no good to keep harping on about 1969 and that Fairs Cup. We need current history. We need new heroes and a new trophy to recognise."