Newcastle boss Alan Pardew bemoans financial imbalance in Premier League
Alan Pardew believes that Newcastle cannot financially compete with the Premier League's top clubs.
Last Updated: 19/08/13 7:43pm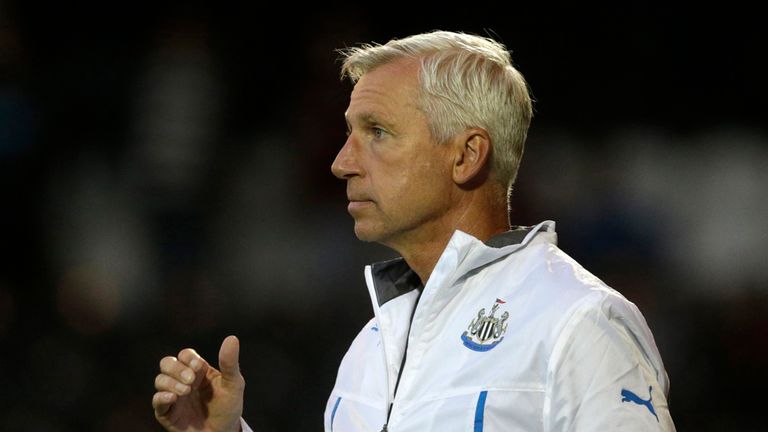 The Magpies boss has only brought in Loic Remy on-loan from QPR this summer, whereas his counterpart Manuel Pellegrini has invested almost £100m in his City squad.
And Pardew admits that, as much as he would like to spend more to improve his side, he just doesn't have the means to do so.
"We just can't compete with City, Manchester United, Chelsea and Arsenal," Pardew told The Sunday People.
"The teams in the Champions League positions with that extra revenue is beginning to be a concern.
"Financial Fair Play was supposed to even things out a bit, but it doesn't seem to have had any impact at all.
"Our business model is such that we can't generate money like City can, therefore the gap remains."
The Magpies travel to Manchester on Monday night, with City unbeaten in their last 13 matches against Pardew's men, a fact knows has to be addressed.
"We have never done well against them," he added.
"We've done well in patches, but not an entire game."