Joe Kinnear dismisses Newcastle crisis talk and says Alan Pardew will have transfer backing
Joe Kinnear has played down talk of turmoil at Newcastle United by insisting he and Alan Pardew are working together.
Last Updated: 26/08/13 10:04am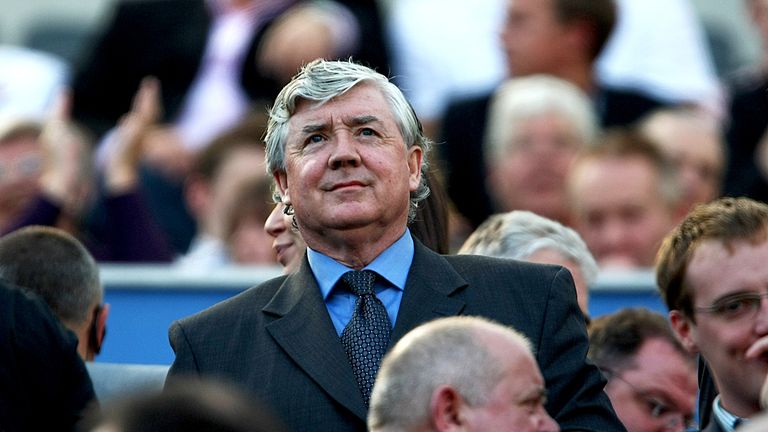 Kinnear was controversially appointed as the club's director of football this summer in a move which was seen by some as an undermining of Pardew's position.
A number of fans have criticised Kinnear's return to St James' Park following a previous spell as boss in 2008/09 and he has made several inflammatory comments including claiming he had more intelligence than the supporters and pronouncing several of the club's players names wrong.
A 4-0 opening-weekend loss at Manchester City and a 0-0 draw with West Ham United have only added to the frustration, but Kinnear has urged fans to stay positive.
"We are working together - not plotting against each other," Kinnear told the Daily Mirror.
"I don't understand where the negativity has come from - we are two games into a 38-game season and already the doom-and-gloom merchants are looking for a scapegoat."
Fans have also grown upset at a perceived lack of action in the transfer market - all while midfielder Yohan Cabaye is coveted by Arsenal.
They unfurled a banner during the West Ham game which read 'Joe Kinnear, the clown of the Premier League', but the 66-year-old is standing his ground.
"Alan Pardew has signed 16 players costing £60m in the last two years, Newcastle United's wage bill is now comfortably in the top 10 in the country, and he will continue to get all the support the club can reasonably provide," Kinnear added.
"Before the season started, we had sat down and agreed the squad was big enough, and strong enough, to finish in the top half of the table. But we are working together - not plotting against each other.
"There seems to be a perception, from outside the club, that we are at loggerheads, but I don't know why people are jumping on the bandwagon because it is a false picture."