Newcastle boss Alan Pardew looking for top-10 spot in the Premier League
Alan Pardew believes Newcastle are still capable of finishing in the top 10, despite a stuttering start to the season.
Last Updated: 02/10/13 10:35am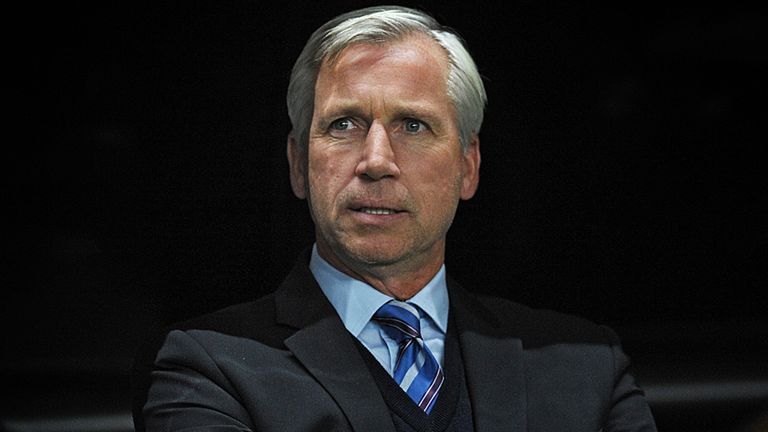 Newcastle picked up seven points from their opening four games, but successive 3-2 defeats by Hull City and Everton have seen Pardew's side drop to 16th in the table.
An abject first-half performance at Goodison Park on Monday night saw Everton take a 3-0 lead and has prompted reports that Pardew is already under pressure.
Pardew was unhappy with his team's defending against Everton and confirmed Mike Williamson has a chance to start Saturday's game away to promoted Cardiff.
"I think we still have a chance of the top 10," said Pardew.
"As a team we have shown inconsistencies, especially in our defending. Some of the goals we have conceded this year really are not good enough for us.
"The consistency of performance individually and as a unit - the back four - we will have to do some work and there will have to be some personnel changes in there.
"I thought Mike Williamson came on and we looked a lot stronger and he has given himself a great chance of featuring at Cardiff."
At 3-0 down, Newcastle's fans sang 'We want our money back' but Pardew hopes the second-half performance will have restored some faith.
"With the fans travelling all that way and seeing some of the defending in the first half I can understand it," he added.
"But I hope at the end they see they have something to cling on to in terms of the pride we showed in the shirt.
"It wasn't just about digging in and making some tackles, we showed some quality in the second half and that will serve us going forward."