Newcastle boss Alan Pardew says Yohan Cabaye is a 'great player' ahead of Cardiff game
Newcastle manager Alan Pardew has warned his players they cannot rely too heavily on Yohan Cabaye.
Last Updated: 04/10/13 2:17pm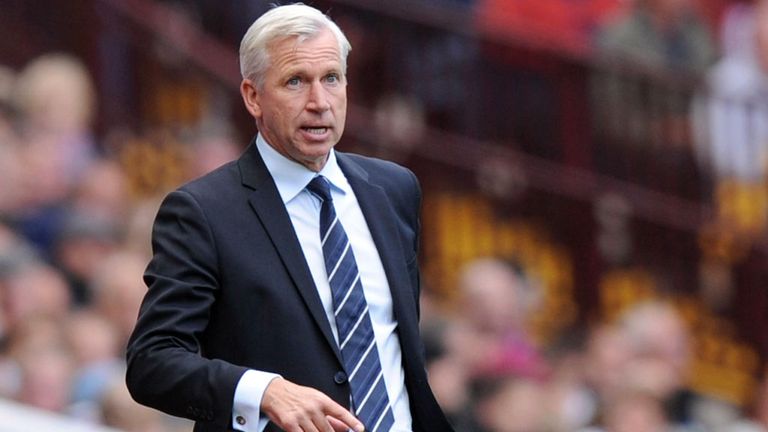 The France international was left out of the starting line-up for Monday's 3-2 defeat by Everton but came on at half-time when they were three-down and sparked a huge improvement in United's performance.
Cabaye was linked with a move to Arsenal over the summer though and Pardew has called on the team to pull together as they prepare to face Cardiff in Wales on Saturday.
Asked if Cabaye's display on Merseyside illustrated why it was so important for Newcastle to keep him at St James' Park, Pardew said: "Yes, but we mustn't rely on him.
"His forward passing, his forward thinking got us back into the game, but there will be times when he is not there and we need to have that same attitude.
"But the answer to your question is he is very important. He's a great player and this club needs great players.
"He is one of the players who gives us the consistency of performance every week, and that's what some of our guys are searching for."
Pardew was also keen to stress his confidence in the team as a whole as they look to bounce back from successive defeats by Hull and Everton.
Newcastle finished 16th in the Premier League last season and are in the same position going into the weekend but Pardew is convinced they will soon begin to improve.
"I have great respect for the players here. The group we have got, I think, is a good group," he added.
"But we are just striving for what most teams are at the start of this Premier League - we are on the same points as Manchester United - we are striving for consistency of performance.
"Once you get past 10, 12 games, you should settle down and hopefully we will.
"We are off the back of a season last year that wasn't our best, and I think we are a little bit edgy from that but I think we will settle down into what I hope will be a good season for us."