Premier League: Pardew cools talk of Champions League qualification
Alan Pardew has cooled talk of Champions League football at Newcastle next season despite a recent upturn in fortunes.
Last Updated: 29/11/13 4:37pm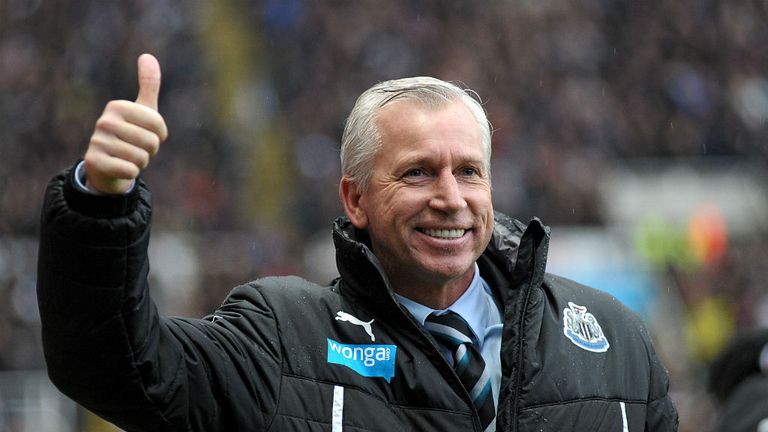 The Magpies boss has guided his team to eighth in the Premier League - just two points off a top-four spot - on the back of three successive victories.
However, the former Charlton manager is keeping his feet on the ground despite admitting his team are now showing the form he expected from them at the start of the current campaign.
"I've been asked about the Champions League but we're far from that and if we got there it would be unbelievable," he said.
"But we have got a very good side who are progressing up the table, and if that question gets asked to me again in April I will answer it, hopefully positively.
"The nature of the league has helped us stay in contention with the bigger clubs but this is where their advantage comes into play in terms of their squad size.
"But our squad is stronger this year and if we can keep the momentum going and the group fairly fit and well, hopefully we can stay in touch.
"Last season the Europa League campaign was decimating for us and when I was moaning about it a lot of fans probably thought I was making excuses but it had such an impact.
"This year we haven't got that pressure and on Tuesday we probably had the best day's training we've had here in terms of numbers.
"I could have picked two teams but this time last year I struggled to select a side that was capable of representing the team. Heading into December we're in great shape."
Check out if Newcastle can make it four in a row when they entertain West Bromwich Albion live on Sky Sports 1 from 5.00pm on Saturday