Shola Ameobi praises Newcastle's togetherness after 2-1 win over West Brom
Shola Ameobi insists Newcastle United are 'not getting carried away' following a 2-1 win over West Bromwich Albion.
Last Updated: 01/12/13 12:09am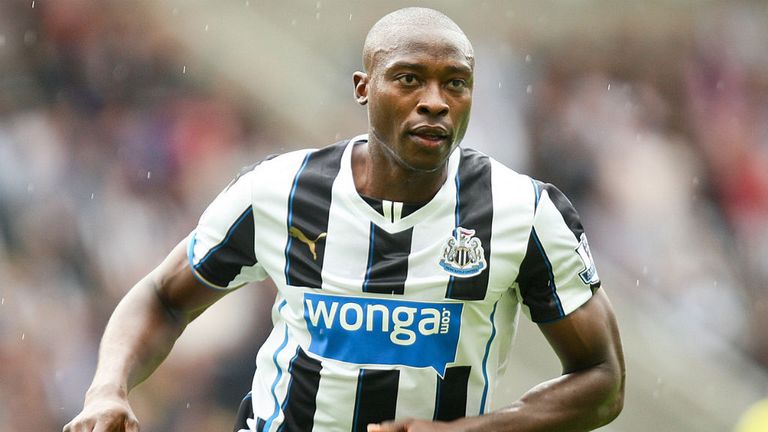 Goals from Yoan Gouffran and Moussa Sissoko sandwiched Chris Brunt's effort for the visitors to give Newcastle a fourth consecutive victory.
The impressive recent run of form has sparked talk of European qualification, but long-serving striker Ameobi is staying calm.
"Winning four in a row will shoot you up the table but we're not getting carried away," Ameobi told Sky Sports.
"We'll enjoy this one tonight, being fifth in the table is fantastic. We've got a quick game coming up on Wednesday (against Swansea) that we've got to get ready for and we're looking forward to that."
Ameobi also hailed the togetherness in the Newcastle squad as one of the key reasons behind their run, which has also brought wins over Chelsea, Tottenham and Norwich.
"It's been a fantastic November for us," added Ameobi.
"A lot has been made of our consistency and I think we've proved we're a side that can bring it week in week out, and that was a tough game for us but we've grinded it out and we're all delighted."
Asked what the difference has been, Ameobi said: "I think there's a togetherness in the squad.
"Obviously if you're going to win games everybody has to pull in the right direction and we've got a system here that we've all bought into and it's working for us and we're delighted we're able to give our fans that sort of victory.
"Maybe last season when they equalised we wouldn't have gone on to win that game. It shows how motivated we've been and we're just loving every minute."