Premier League: Newcastle boss Alan Pardew bemoans sack culture
Newcastle United boss Alan Pardew bemoans football's trigger-happy culture following more sackings over the weekend.
Last Updated: 04/12/13 10:47am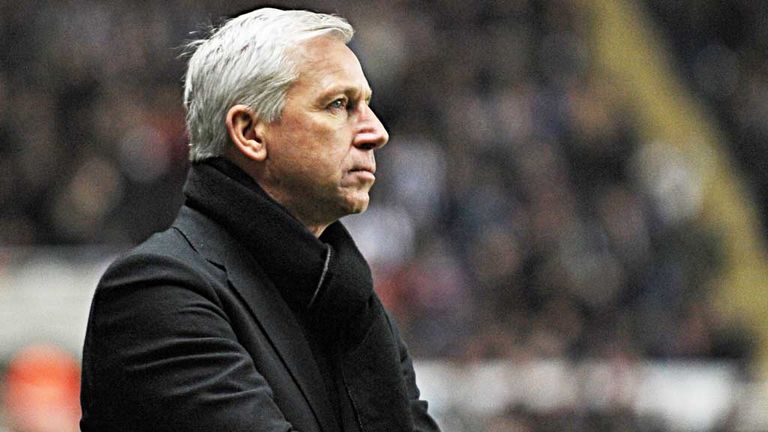 Martin Jol, Owen Coyle, Dave Jones and David Flitcroft all lost their jobs after poor results for Fulham, Wigan, Sheffield Wednesday and Barnsley respectively.
Pardew, who was the bookmakers favourite to be the first Premier League manager sacked this season, admits that he has previously feared being shown the exit door, but says that long-term thinking is the best way of achieving success.
"I've been through what those managers have just been through many times," he said.
"Sometimes you suspect it is coming, but you just feel that the next game is the one that turn things around.
"I remember there have been a few games in my career where I felt my job was on the line and I've managed to get a win and keep it.
"Here, I think the Liverpool and Sunderland games in April were a tricky time for me, and the QPR game at the end of last season was important as well. But I don't hide from that.
"I am sure LMA boss Richard Bevan will again throw out the stats of what the average tenure is in the Championship, but I think it still gets ignored a little bit.
"When you look at it, longevity and continuity does actually work."
Pardew also defended Spurs boss Andre Villas-Boas whose job has come under much scrutiny in recent weeks.
"It is just about being able to get past those difficult games and dealing with the social media we have got at the moment which brings instant reactions to a series of defeats - or even a single defeat in Andre Villas-Boas' case," he said.
"You have got to be strong and stay strong in your beliefs and what you are doing.
"Hopefully the players can find that performance for you, like AVB's players against Manchester United.
"I've got a few ex-players that are managers now and I always say to them 'make sure you are looking after the club and the academy and laying down the foundations'.
"That's because the chairman might look at that and you might just get one extra game that gets you the win and keeps you in the job."
Pardew has guided his side to four straight Premier League wins, but despite owner Mike Ashley's pre-season target of achieving a top-half finish, he says that they are just taking each game as it comes.
"You kind of re-assess it every game, really," he said.
"Our goals for this game will be to be confident to get a win, whereas we might not have been that confident four or five weeks ago.
"There's that confidence and you start looking at the table and you start looking at results - I'm sure my players were looking on Sunday to see if anyone was going to jump above us - Southampton - were they going to win at Chelsea?
"I can't say that isn't the case. There's an excitement about it and of course, as the manager, I want to breed that in and drive that on."