Premier League: Yoan Gouffran enjoying life at Newcastle United
Newcastle United striker Yoan Gouffran is enjoying life in the Premier League following an imposing start to the season.
By Patrick Haond
Last Updated: 04/12/13 11:35am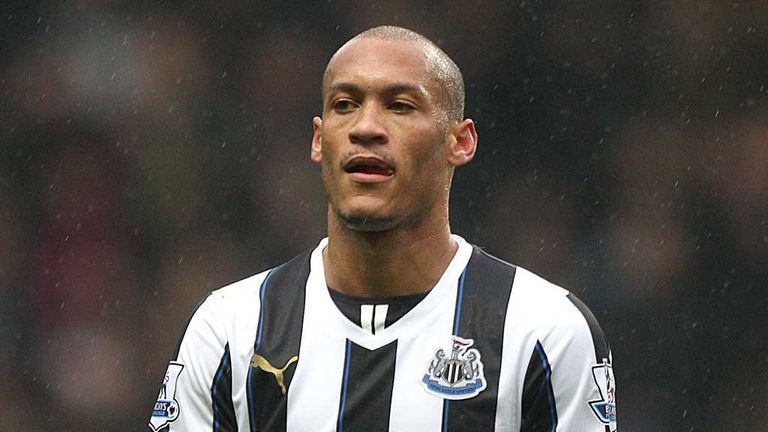 Despite recently being operated in a wider role, the 27-year-old has netted five goals so far this term, endearing himself to the St James' Park faithful in the process due to his relentless work ethic.
Gouffran has helped Pardew's climb to sixth in the table following four straight wins, and he thinks that defeat in October's Tyne-Wear derby could have been the turning point.
"Something triggered our minds after the derby defeat at Sunderland," he told L'Equipe.
"After the match, the coach slammed us, telling we should be ashamed for the fans. They are not necessarily rich, so the least we can do is give our very best.
"Everyone got hauled over the coals. So we questioned ourselves. We play more as a team now and we have a group to fire us among the top eight."
Gouffran says he and his fellow Frenchmen did need time to settle in on Tyneside, but they are now fully integrated into the Magpies way of life.
"There was some criticism after last season, but we all only came in January. And the team already had difficulties," added Gouffran.
"Was there any jealousy in the changing-room with French players? Not at all. Everyone was happy to see us coming.
"In France, it is different. When you arrive, you can feel some jealousy and competition."
Gouffran has netted three goals in his last four games and adds: "I made efforts for that. At Manchester City, I was substituted at half-time because we got a red card. I started the next four matches on the bench.
"But I went on working hard. And nowadays, I am playing as a left midfielder. That is my new position."
Gouffran also spoke about his relationship with the Newcastle fans, saying that he feels as though his efforts are rewarded by their support.
"The game is much faster than in France," he said. "You make a lot of runs. I often end the match having run 11 or 12 kilometres. I am not used to that.
"I end up limping, with cramps, but the fans like that.
"The first time I heard my name chanted by the fans, I didn't understand the words. They chant after a goal or even after a run.
"Having your own chant, it is just magnificent. Even in our own clubs in France, we never got such respect. I was unknown when I came. But I made a name for myself."