Premier League: Alan Pardew says better team won after Newcastle lost 3-0 in derby
Newcastle boss Alan Pardew admits that Sunderland were the better side as the visitors won 3-0 at St James' Park again.
Last Updated: 03/02/14 3:22pm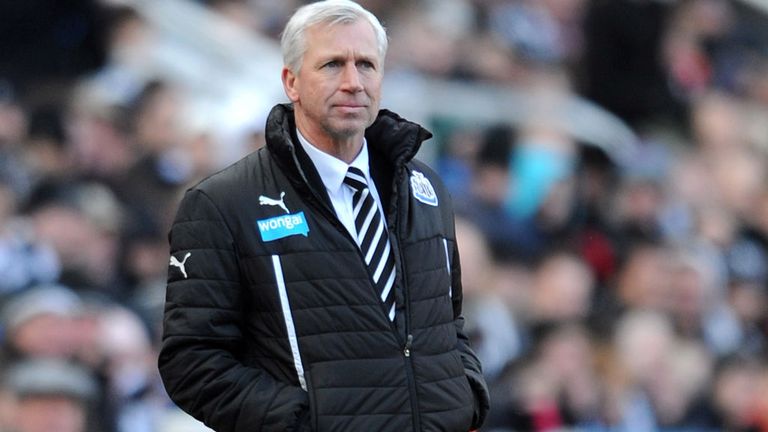 The home team were outplayed in the Tyne-Wear derby as Fabio Borini, Adam Johnson and Jack Colback struck to give Sunderland a repeat of last season.
And Pardew admitted: "The better team won for sure.
"Of course I am disappointed at the result and performance.
"We were not our usual selves today, perhaps we were too hyped up but everyone was giving the ball away, and that is a little unlike us and we struggled to be honest.
"Although we created chances we never really had the conviction to score, and we have taken two big parts of goalscoring out the team and we are going to have to reflect on this result and look at ourselves and make sure we are strong between now and the end of the year and maybe go back to basics.
"We came up against a Sunderland team we knew were in good form and once they got that first goal it raised their game and disjointed us, and we tried to chase it and rush things around the box when we are normally much calmer.
"You don't want to lose to your rivals and in these circumstances which has happened two years in a row now but we have to be strong. We have to remember where we are in the league and how we got there.
"It is about taking stock now. We know how important it is to the fans and the memory is not going to get wiped away but we are professional and we have to get ready for a tough game with Chelsea and get ourselves a game plan that will work as it didn't work today."
He bemoaned the week he has just gone through, losing star man Yohan Cabaye and failing to overturn the red card given to Loic Remy at Norwich.
"I have to be honest, the decision on Norwich baffles me, that a guy - in my view - cheated like [Bradley] Johnson does and gets off a red card and our guy [Loic Remy] stays on it, I don't get that.
"We lose [Yohan] Cabaye and don't get another transfer in, it has been a tough week, so we have had a few blows leading up to this game."