Newcastle boss Alan Pardew says Chelsea are among favourites for title
Newcastle boss Alan Pardew has rejected Jose Mourinho's claims that Chelsea are not genuine contenders for the title.
Last Updated: 07/02/14 1:59pm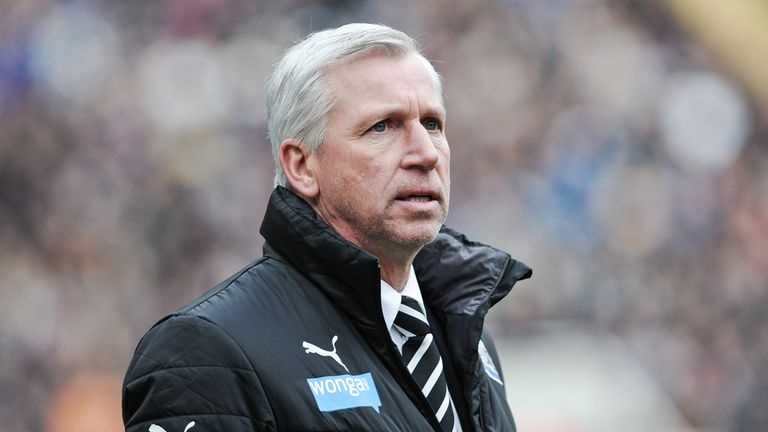 The Chelsea boss was quick to play down his side's hopes of overhauling Arsenal and Manchester City after Monday night's 1-0 victory at the Etihad Stadium, which left them just two points off top spot.
However, Pardew, who takes the Magpies to Stamford Bridge on Saturday, is sceptical about the claim from Mourinho, who won the league twice at Chelsea in his first spell.
He said: "I don't believe that for one minute - and I think deep down, nor does Jose."
Injuries and suspensions, as well as Yohan Cabaye's exit, hinder Pardew while behind the scenes, the club is in a state of flux once again.
The departure of controversial director of football Joe Kinnear on Monday was followed by that of reserve team manager Willie Donachie on Thursday night after he resigned as an investigation was launched into allegations that he hit one of his teenage players.
But Pardew is concentrating purely on the business of rekindling a season which is in severe danger of running out of steam.
Eighth-placed Newcastle have won just one of the past seven games they have played in all competitions, and the last of them prompted a concerted outcry on Tyneside.
A 3-0 home defeat by derby rivals Sunderland for the second successive season, just days after Cabaye was sold to Paris St Germain and not replaced, sparked a furious backlash.
"It's an important period because we have got two really tough games," said Pardew. "I think everybody would appreciate that - but we really do need to put a performance on the pitch that contains enthusiasm, desire and a real purpose, and that's what we are going to do."
That could be easier said than done this weekend with Chelsea unbeaten in 10 games in all competitions and having not lost on their own pitch in the league since QPR snatched a 1-0 victory there on January 2 last year.
Newcastle returned from Stamford Bridge with three points in May 2012 and have beaten the Blues at St James' Park on their last two visits.
"You have to defend well," said Pardew. "They [Chelsea] need to find a way, and nine times out of 10, they do. On that occasion, they didn't.
"We all want to see the game played on an even field, end-to-end, but you have to be careful when you are coming up against players of the quality he [Mourinho] has.
"He moans that he doesn't have this and that, but he's got plenty."