Premier League: Alan Pardew calls in Newcastle players after defeat
Newcastle United boss Alan Pardew has called his players into training on Thursday.
Last Updated: 13/02/14 1:21pm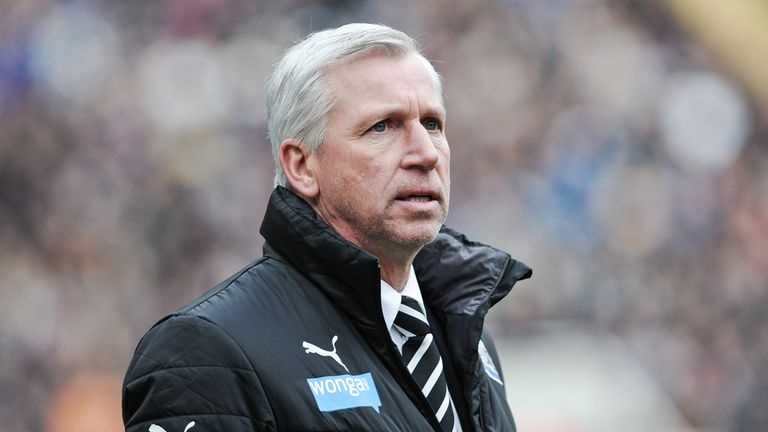 Pardew cancelled a planned day off for his squad after their latest defeat which saw them comfortably beaten 4-0 at home by Tottenham Hotspur on Wednesday.
Pardew was far from happy after his side's defeat to Spurs - their first win on Tyneside for a decade.
"We're in at 9.45am," said Pardew.
"They had better get the message because they are going to get it loud and clear this week."
Because they are already out of the FA Cup, Newcastle do not have a game until February 23 when they face Aston Villa.
The North East club have lost three times in February alone without scoring a single goal and have conceded 10 in the process.
Speaking to Sky Sports after the Spurs defeat, Pardew thought his team were second best throughout.
He said: "The opposition completely dominated us almost from start to finish really and I felt that the team didn't look balanced or right.
"I will certainly have to make changes for the Aston Villa game and expect us to do better."
The home side were without the suspended Loic Remy but Pardew insisted that the Frenchman's absence had no bearing on the result.
He added: "Obviously Loic hasn't been available because of suspension but I don't think that had a major impact on tonight.
"We looked a little bit unsure at the back and nervous and for the first time for a long time we didn't look confident so I have got a bit of work to do.
"It's certainly a worry because of the manner of the defeat. We have got to have a lot more fight on the pitch for these fans."