Loic Remy takes responsibility for mistake as he aims to end Newcastle's drought
Loic Remy has vowed not to repeat his mistake after being sent off at Norwich and hopes to end Newcastle's goal drought.
Last Updated: 15/02/14 12:49pm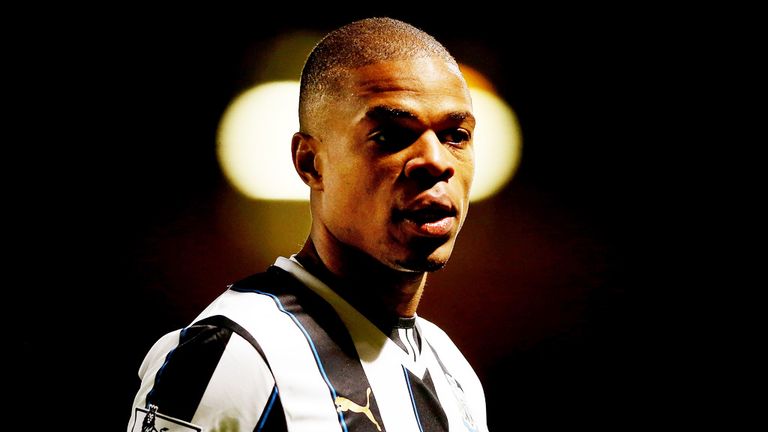 Remy has had to serve a three-match ban after being shown a red card in the 0-0 draw at Carrow Road last month, and the Magpies have lost all their games without the on-loan striker.
They have conceded 10 goals and not scored once in that time, and Remy is desperate to halt the slide against Aston Villa next weekend, when he will be available again.
"I just know I have to score - this is my job," Remy told the Shields Gazette.
"It's not pressure, it's just normal. I am a striker, and it's my job to score goals.
"We have conceded 10 goals in three games, which is a lot. At the same time we haven't scored any goals.
"For me, I know I have a big responsibility. The fans are expecting a lot from me."
Remy accepts that he must learn how to control his frustration after being dismissed against Norwich for clashing with Bradley Johnson, who had brought him down.
"I made a mistake against Norwich," said Remy. "I should have kept my self-control. Now I have learnt from my mistake and I won't do it again.
"I think my team has missed me. For me, it was difficult to see my team lose some games.
"It's difficult when you cannot play, especially when the team is not playing very well. It's a shame not to have the possibility to play.
"Now I will come back and try to help the team as much as I can.
"I'm happy to come back, because I haven't played for three weeks."