Gareth Southgate has called on Newcastle boss Alan Pardew to move back from the touchline
England U21 coach Gareth Southgate believes Alan Pardew may have to rethink his preferred position on the touchline.
Last Updated: 03/03/14 3:42pm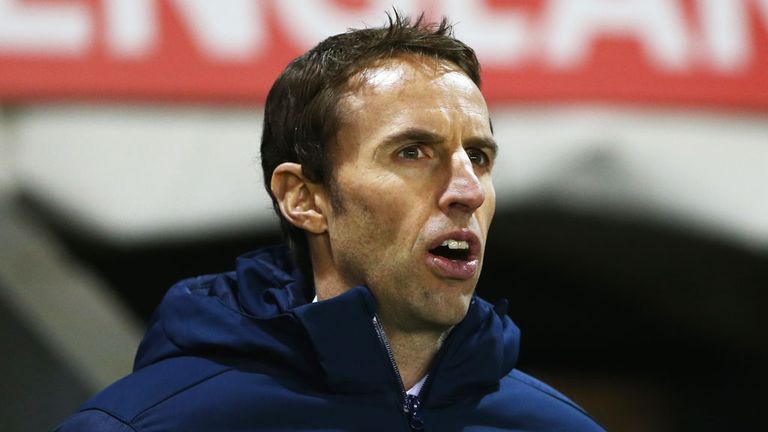 Pardew has been fined £100,000 by his club and faces a suspension from the Football Association after a confrontation with Hull midfielder David Meyler during his side's 4-1 victory.
And Southgate would like to see the Newcastle manager take a step back from the side of the pitch and let his backroom staff pass on his instructions to players during the match.
Pardew has already hinted he may take to the stands for future games and Southgate is confident it would pay dividends for both the players and himself.
Speaking to Sky Sports News, the former Crystal Palace and Aston Villa defender said: "As a coach, you always ask yourself how close do you need to be? Do you need to be in constant contact with the team?
"Would you not have a better view of the game from up high or do you simply believe you have to be there because the supporters need to see you?
"You do like to be able to connect with your players, and there may be times when they need you during the games, but what you don't want to do is play the game for them.
"With these U21s I would hope to intervene minimally from the sidelines because you work through the week and try to prepare them as best as possible for games.
"But as you get older you may see different things which are key to that relationship between you. But we have to trust them to go and play and make sure we don't interfere too much."