Newcastle manager Alan Pardew will not face criminal charges after head-butting David Meyler
Humberside Police have announced that no criminal action will be taken against Newcastle boss Alan Pardew.
Last Updated: 03/03/14 4:13pm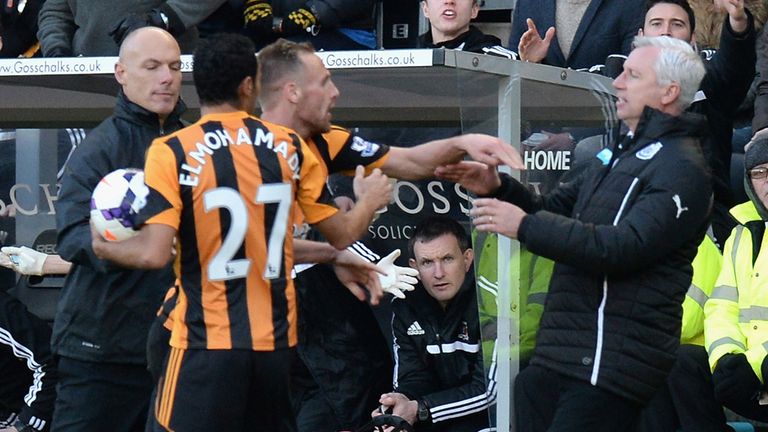 The incident occurred during a touchline altercation in the second half of Newcastle's 4-1 win at the KC Stadium and Pardew was universally condemned for his behaviour.
He was promptly fined £100,000 by his club but no criminal proceedings will take place, no complaint having been received from Meyler or Hull.
Chief Inspector Rich Kirven said: "We have been working with the FA and the football club to progress the matter appropriately.
"Having reviewed the circumstances of the incident, it has been agreed that the matter will be dealt with by the FA rather than considering any criminal proceedings.
"There has been no complaint received from the player involved or Hull City Association Football Club at this time.
"Whilst we appreciate that some people may have found the behaviour displayed at the game on Saturday offensive, Humberside Police will not be taking any further action."
Referee Kevin Friend sent Pardew to the stands after the fracas, which occurred after Meyler had collided with the Newcastle boss while chasing a ball which had run out of play.
Pardew was repentant afterwards but was reprimanded and fined by Newcastle later that day and is likely to be charged by the FA after they have reviewed the incident.