Premier League: Newcastle striker Loic Remy eyes strong finish
Loic Remy has targeted a strong finish to the season after admitting the sale of Yohan Cabaye hurt the Newcastle squad.
Last Updated: 05/03/14 4:12pm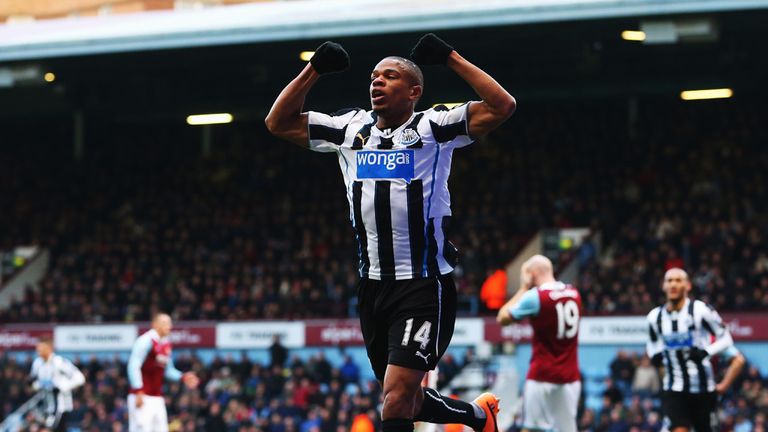 Newcastle have bounced back to form with back-to-back wins, which followed a horrific run of form but Remy says they are now focused on a good finish to the campaign for the supporters.
"They want us to win every game. We want this as well. I want to say keep going and support the team like they have been doing since the beginning of the season," said Remy, who has racked up 13 goals this season after scoring in the weekend win at Hull City.
"We are going to do the best for them until the end of the season. We will keep working hard on the training ground.
"There is no reason why we can't get good results in the future. Everybody wants to get good results. When we work hard we get good results."
Confidence
Remy admits that the loss of compatriot Cabaye to PSG in the recent transfer window did hurt them, but he believes they are now over that.
"We lost a little bit of confidence in those games because we lost an important player in Cabaye," he said.
"I am very proud of my team-mates because we've all worked very hard.
"And we feel that's how we have to play for the rest of the season.
"I feel we can get some good results in the next few games but we want to show the fans that we can fight for every game."