Loic Remy thankful to Newcastle but remains ambitious to play for top European club
Loic Remy has thanked Newcastle for standing by him, but admitted he does want to play for one of Europe's top clubs.
By Patrick Haond
Last Updated: 11/03/14 3:44pm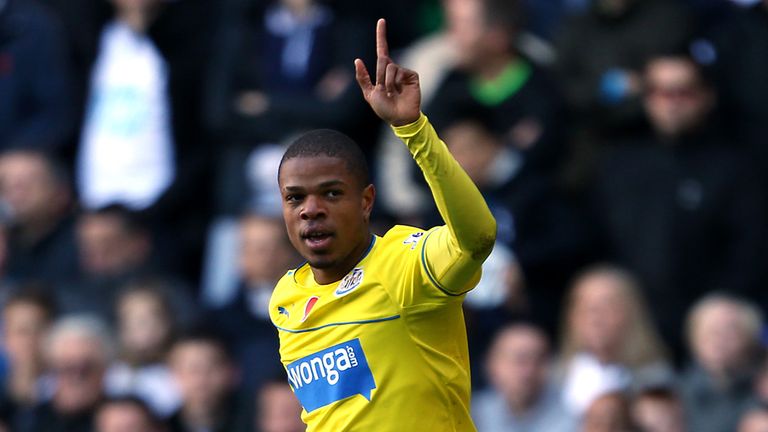 The French striker has spoken about how grateful he is to the Premier League club for supporting him following rape allegations last year, which were officially dropped last month.
The on-loan Queens Park Rangers striker admits that the claims hurt him and had an impact on his career.
"How did I feel when I knew there would be no prosecution in February? I was moved for my mother, because I knew there would be nothing. My entourage suffered more about that situation," he told France Football.
"The media killed me. There are no favours in that job, I know that. But all that made me stronger. Many players could not face that. I am not pretentious but I am very glad to have never given up.
"But I can't only blame the press, they do their job, but I could hear things that didn't please me, and wrong things too. In stadiums I could hear unkind words. Unfortunately, people are nasty, that is part of our job.
"The most important thing is my family never believed I could do such a thing. I am not that kind of man, people who really know me know that.
"I was mad with myself, because if I was smarter it would not have happened. You can't choose your family but you can choose your friends.
"That case cooled down a lot of clubs and I was lucky to come to Newcastle, a very great club that I thank.
"They supported me a lot in that case. Two days after the final decision coach Alan Pardew told me: 'You have made a very good start to the season, but now I can feel you flying!'
"The next match I scored. That verdict was such a release from a huge weight.
"In Newcastle, you can feel people in town who make you feel welcome. They are nice. The fans forgive me for having joined QPR in January 2013 while they expected me to sign.
"Talks were at an advanced stage with the Magpies before I decided to join QPR. So last summer when I joined Newcastle I felt indebted to the club. I had to make them forgive me."
Remy reveals he was in two minds about his move to QPR from Marseille and at one point rejected a meeting with Harry Redknapp.
"Indeed, I refused to meet Harry Redknapp when he came to Marseille. I told myself: 'If I meet him he will believe I want to sign'.
"Redknapp then told my agent: 'Who does he think he is?' but finally I signed for QPR."
Ambition
Remy has been linked with a number of clubs this summer after enjoyed an excellent campaign with 13 league goals to his name, and he admits that he is targeting a big move in the future.
"One day I will be part of a European top-five club or a very big club. I know what I can do," he said.
"I can still be much better, I have a huge margin to go on improving.
"I have 13 goals in the Premier League so far, but I could have scored more. I am never satisfied with what I have got. I could have scored 15 or 16.
"I missed three matches due to suspension and two or three others due to injury. My objective is to score 17 or 18 goals in the Premier League this term."
Remy insists that he is desperate to get to the World Cup in Brazil.
"There is no choice, I have to go there. I already missed Euro 2012 though injury and it was so difficult to swallow," he said.
The great sport keeps coming during Magnificent March. Here are some of the highlights you can enjoy with Sky Sports.