Transfer news: Newcastle United boss Alan Pardew wants Fabricio Coloccini to stay
Newcastle United manager Alan Pardew has said that he wants Fabricio Coloccini to stay at the club beyond the summer.
Last Updated: 25/03/14 10:04am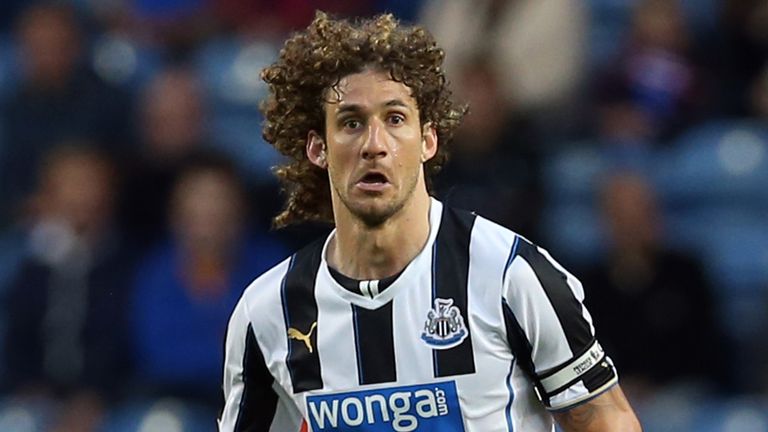 The 32-year-old centre-back has been linked with a move away from the Magpies ever since he revealed his desire to return to Argentina to play for his former club San Lorenzo last January.
Coloccini's current contract runs out in June 2016, and Pardew expects the Argentina international to play for his side until then at least.
"I'm not worried about it at this stage, but obviously it is a conversation that I will have with Colo and we will pick the right decision for the club," Pardew said, quoted in the Daily Mirror.
"What might be right for him might not be right for the club, but I am hoping we both make the same decision because I want him to stay.
"He is an essential part of this team, one of my most important players.
"I don't see anything to give me cause for alarm, if I am honest. His mentality for the game will never change.
"He is quite calm. He enters the game to be the best player - and most of the time he is."
Pardew will continue to serve his three-match stadium ban when Newcastle host Everton in the Premier League on Tuesday.
However, club owner Mike Ashley will be at St James' Park in what will be the third time in a row that he has attended a Newcastle match.
"It has been great that he has shown that support," Pardew said.
"It is important that in my absence he did that and I thought it was great he did."