Premier League: Newcastle boss Alan Pardew wants 'one or two wins' before season ends
Newcastle boss Alan Pardew hopes to 'see a win or two' before the end of the season, following their 1-0 loss at Stoke.
Last Updated: 13/04/14 7:54am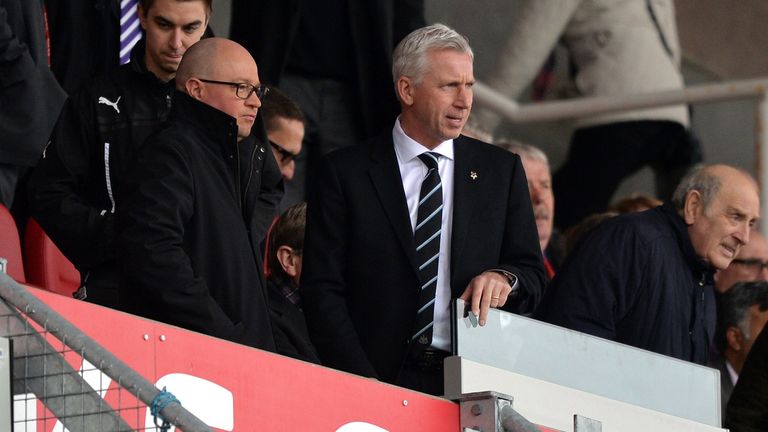 A fortuitous Erik Pieters goal sealed a victory for the Potters at the Britannia Stadium, handing the Magpies their fourth successive defeat in the Premier League.
Despite a barren run of form, Pardew believes there were plenty of positives during the defeat and is hoping for a strong end to the season.
"I thought that we gave an honest performance. It was a close game, a fluke goal for them - which is our luck at the moment," he told Sky Sports.
"It's a difficult place to come and we gave a good account of ourselves today - but it wasn't enough."
"It's tough - especially when you're Newcastle. They've been a tough four fixtures and hopefully next week when we're at home (to Swansea City) we'll get a win," he added.
"I'd like to see a win or two that will secure our position and secure our confidence going into the summer.
"We've got a good opportunity in the summer to bring players in, but we need to get ourselves a couple of wins just to steady everyone down."
The Magpies boss was subject to protests from the Newcastle faithful, with Pardew believing that the North-East's newspapers have caused the strong reaction from the fans.
"I think the local press up in the North-East have been damaging for us this week," he said.
"They've come for us, they've been banned from the stadium and that's reflected in the fans today. "