Premier League: Fabricio Coloccini says Newcastle results 'not good enough'
Newcastle captain Fabricio Coloccini says the team are desperate to finish the season on a high.
Last Updated: 13/04/14 1:45pm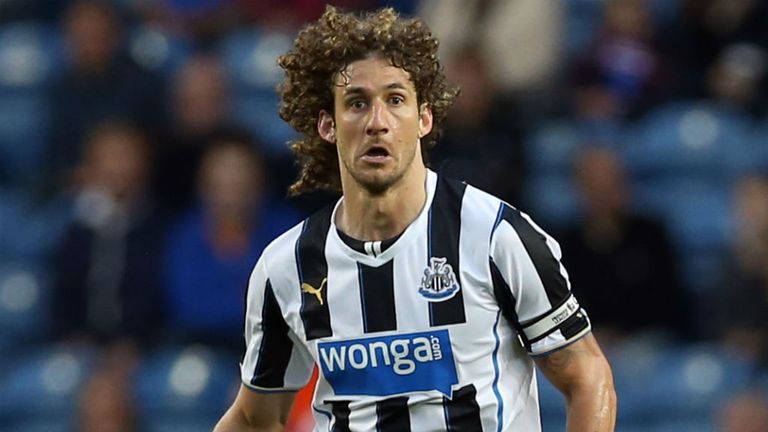 The 1-0 defeat to Stoke on Saturday was United's fourth consecutive Premier League defeat.
The fans made their feelings known by calling for the head of manager Alan Pardew, and Coloccini said the results and performances are not good enough.
He told the club's website: "We are very disappointed because we came into this from three games where we did not play well, and then we didn't play well again.
"It may have been a better scoreline but it was not a better performance than Southampton and Manchester United.
"They were lucky with the goal they scored but we lost again and it is not good enough. We have to improve and do that quickly before the end of the season.
"We know we have achieved our objective of finishing in the top 10, but we are playing with the Newcastle United shirt on and we have to have respect for that.
"We are trying to win every game, of course we are. We have to play with pride for this club and for the fans."