Premier League: Newcastle boss Alan Pardew concedes half the club's fans want him sacked
Alan Pardew admits probably half of Newcastle's fans want him out, but insists he will not walk away from the club.
Last Updated: 19/04/14 12:37pm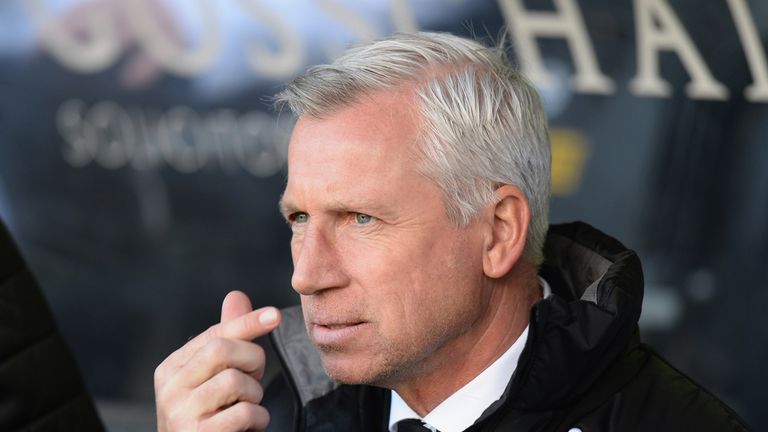 Pardew has come under fire from a section of the Newcastle fans after a disastrous run of form which has seen the Magpies lose five of their last six games.
They have lost six of their last eight home league games, failing to score in all six defeats, and the pressure is growing on Pardew with fans calling for a change at the top at St James' Park.
Pardew is under no illusions as to the ill-feeling towards him from some supporters, but is adamant he will not walk away from his role at the club.
"I would suspect more than half the fans inside St James' Park on Saturday (against Swansea) would want me out," admitted Pardew.
"If the stick's coming my way I accept that but hopefully it's something which doesn't affect the players.
"I want them to have as little pressure as possible but there's a lot of pressure on them to win the game.
"It's frustrating for me because you want to be well received and I want to have the respect of these people - it hurts when you don't get it.
"I am not going to hide from it but it does not hurt me in as much as I want to walk away or go into my shell.
"It just makes me more determined to try and get their opinions to change...and opinions do change."