Transfer news: Newcastle's Shola Ameobi admits his future is unresolved
Shola Amoebi insists he does not know where his future lies, as he looks to finish the season on a high with Newcastle.
By Graeme Bailey - Tweet me: @graemebailey
Last Updated: 23/04/14 11:08am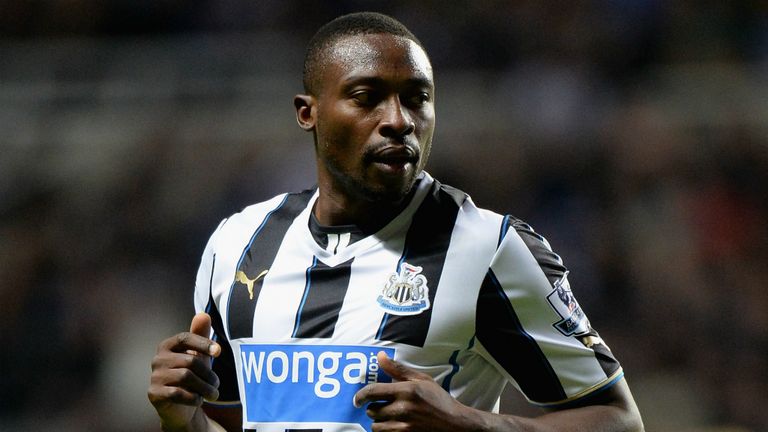 The 32-year-old is out of contract in the summer, but it remains to be seen whether his near 20-year stay at St James' Park will be extended.
Although he had a loan move to Stoke City in 2000, Ameobi has only ever been contracted to Newcastle.
His future is up in the air, but he grabbed his first Premier League goal in more than a year at the weekend as he started the 2-1 defeat by Swansea.
"I just want to do everything I can for Newcastle, but from a World Cup point of view, then obviously the more I play, the better chance I have of going," Ameobi told the Evening Chronicle.
"My focus is on playing for Newcastle because if I do that, then hopefully everything else will take care of itself.
"Make no mistake, I want to play games for this football club and help us do well. That is my priority.
"The World Cup is the World Cup, and any player worth his salt would want to be there. But if I'm not playing for Newcastle then there's a very good chance that I won't be in the Nigeria squad either."
On his Newcastle future, he admitted that the time will come to look at that once the season has ended.
"We'll discuss everything about my future at the end of the season," said Ameobi.
"I haven't really thought about what might or might not happen at all yet because this isn't the right moment.
"There's a lot going on at the moment, and things are pretty tense. We have to make sure we don't let this season fizzle out, and then once it's finished, that'll be the time to get around a table and talk about the future."
Ameobi was pleased to feature against Swansea, his first start in two months.
"It's nice to be back playing," he said. "Before the Stoke game, it had been a couple of months since I last started a game and it's been a very frustrating spell.
"It was tough being on the fringe of things for so long, but I feel like I'm getting my legs again now and I'm enjoying being back in the team and involved. I'm just trying to help the team as much as I can, and it's just unfortunate that the results haven't been going for us."