Swansea boss Garry Monk warns Newcastle off move for Jonjo Shelvey
Swansea boss Garry Monk insists Jonjo Shelvey is going nowhere after he was linked with a move to Newcastle.
Last Updated: 02/05/14 1:06pm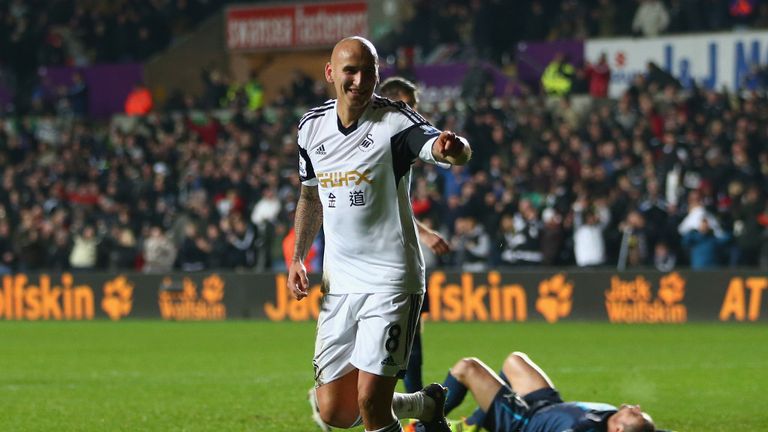 Reports emerged last week that Newcastle were lining up a move for former Liverpool midfielder Shelvey as they look to reshape their squad next season.
Shelvey has impressed for Swansea since arriving from Liverpool last summer and scored one of the goals of the season with a stunning effort in the win over Aston Villa last weekend.
Monk has warned off Newcastle or anyone making a move for the England international and insists Swansea are under no pressure to sell Shelvey.
"Jonjo is going nowhere. The club cannot afford to let a player of that calibre go because he is one for the future of this club," Monk told Wales Online.
"He is an important player with potential and those are the ones we want at the club and we are in a healthy enough position not to have to sell.
"And I think Jonjo is happy here. It has been a difficult season for him but it's one he has really learned from and you can see that in his form now.
"In the last few games he has really stepped up and dictated. He had a hand in all four goals on against Villa but hat's what he can do - he's a top player.
"He has got things he needs to work on, but he knows that and wants to learn which is the best thing. He wants to get better which can only be good for us as a club."