Premier League: Newcastle confident of attracting players - John Carver
Newcastle are upbeat on signing new talent after sorting the future of manager Alan Pardew, says their assistant boss.
Last Updated: 19/05/14 6:31pm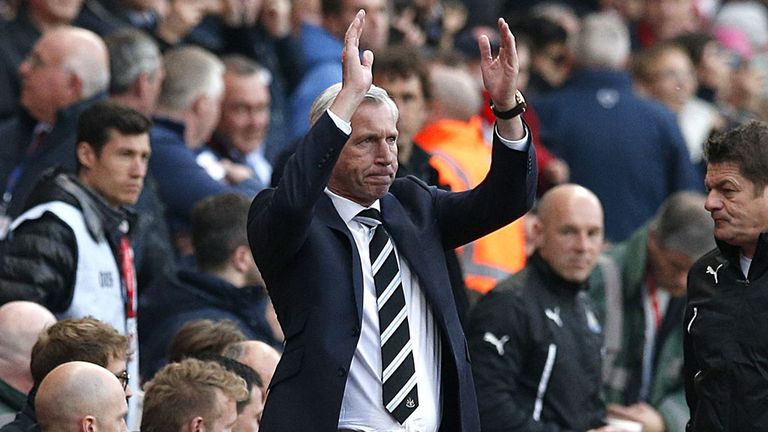 It has been a turbulent three months for the Magpies with a lacklustre finish to the Premier League and some fans calling for the head of Pardew.
But after owner Mike Ashley announced there would be no change in management at a fans' forum last week, the club's preparations are now geared towards the new campaign.
Assistant manager John Carver told Sky Sports News: "We were actually in a difficult situation but the fact that they have come out and announced their decision is great.
"There was a lot of speculation towards the end of the season. We can enjoy our summer holidays and look forward to the new season and hope to build on what we achieved this year."
Although Newcastle finished 10th in the league, Pardew came under pressure during the second half of the campaign as the team's results deteriorated, and a lengthy ban for head-butting David Meyler of Hull City did not help.
At the fans' forum last week, the minutes reported: "The board accepted that the second half of the season had been disappointing but underlined its aim of improving on a 16th-place finish in 2012/13 with a top 10 finish had been realised."
On the club's priorities and building the squad, Carver added: "First it's important Pardew has a good break because there has been a lot of pressure on us and he has had to deal with it.
"All of us have had to deal with it and it's good it's been put to bed. Pardew will be working tirelessly as the club have already. Just because the season is over doesn't mean that we start working now.
"We started working one or two years ago on players. All the work will have been done behind the scenes and hopefully when we start the new season we'll have a number of new faces."